What has the COVID-19 pandemic taught you, or reinforced to you, about your role and work as a state legislator?
BILLD News | July 2020
---
---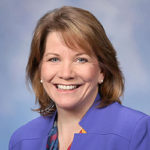 MICHIGAN REP. CHRISTINE GREIG | MINORITY LEADER | CLASS OF 2015
"First, especially in times of crisis, people look to elected leaders for clear direction. When it comes to keeping people safe, it is important to listen to facts, not political rhetoric or games. "Second, we must have a continuity-of government plan in place, to the fullest extent possible. We must implement remote participation to ensure the government can do the people's work even during times of crisis. "Finally, the pandemic exposed significant gaps
in both economic and social areas that require swift legislative action to address immediate needs and to ensure we are better equipped to meet similar needs in the future."
---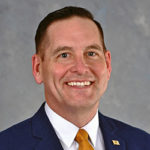 ILLINOIS REP. TIM BUTLER | ASSISTANT MINORITY LEADER | CLASS OF 2016
"The past few months have furthered my belief that state and local governments truly have significant influence over the day-to-day lives of the people we represent, more so than even the federal government. As state legislators, we have direct input on policies and programs that people have relied on to deal with and survive during COVID, while also forming close partnerships with the locals who provide the services to citizens."
---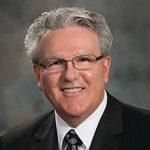 NEBRASKA SPEAKER JIM SCHEER  | CLASS OF 2013
"Two things that the COVID-19 pandemic has reinforced to me about the role and work of a state legislator are the importance of being adaptable and being willing to compromise.
"My biggest long-term concern is to try and not overreact to the pandemic so that we can make the best policy decisions that will address present concerns while keeping an eye on the future."
---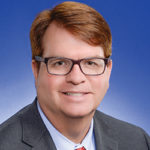 INDIANA REP. PHIL GIAQUINTA | MINORITY LEADER | CLASS OF 2009
"The pandemic has reinforced my belief that constituent service is just as important as legislative work. Certainly at the beginning of the pandemic, and even now, many constituents didn't know who to approach for assistance.
"It's our role as state legislators to help our constituents navigate the complex layers of government and identify services available to them. Constituents might not remember the bills you authored or sponsored, but they do remember who helped them when they needed it the most."
---