States in Midwest provide limited immunity for health care workers, facilities, other companies during COVID-19 pandemic
---
---
As the Midwest's policymakers have wrestled this year with the COVID-19 pandemic's health and economic impacts, many have given health care (and other) businesses limited immunity from civil lawsuits, as long as they have made good-faith efforts to comply with public health guidelines during the crisis.
Gubernatorial executive orders initially provided such immunity in Illinois, Iowa, Kansas and Michigan, according to the American Tort Reform Association. But legislators in Iowa, Kansas and Wisconsin opted to enshrine that protection in state law.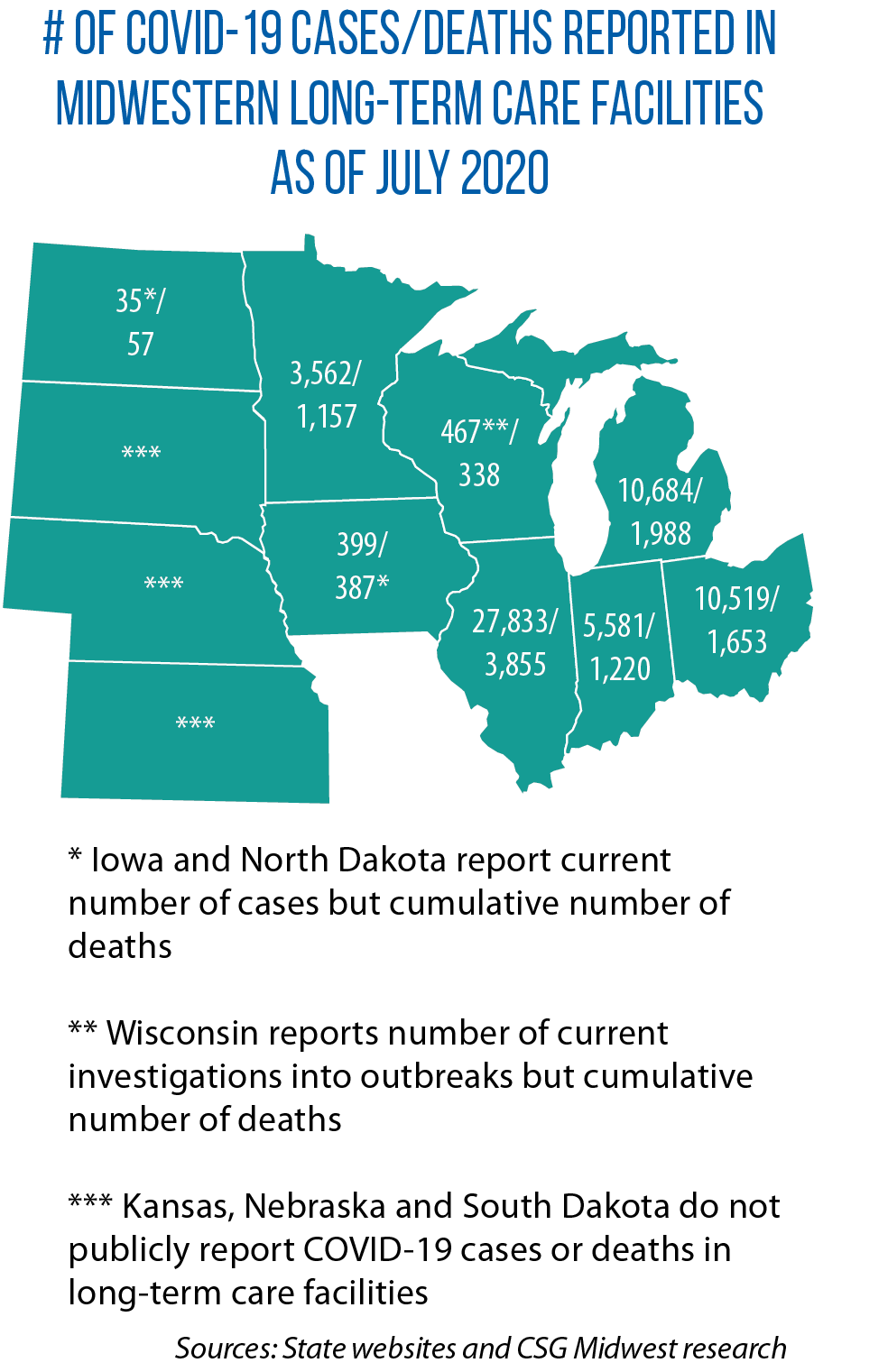 Iowa's SF 2338, signed in mid-June, provides a "safe harbor" from civil liability for people and businesses if they were acting in "substantial compliance" with state and federal health guidance at the time of alleged exposure or potential exposure to COVID-19
"It's protection for businesses that are following prescribed practices to the best of their ability given the myriad of protections being advised," says Iowa Rep. Gary Carlson, chair of the House Commerce Committee, who served as House manager for SF 2338. "Our feeling was, companies that are doing their best to meet a national need shouldn't be subject to some kind of liability because of that."
"As a whole country," he adds, "we're learning as we go."
As part of Kansas' recently enacted HB 2016, adult care facilities "shall have an affirmative defense to liability" in COVID-19-related civil actions against them if they are in compliance with "public health directives" and state statutes.
Likewise, legislators strengthened immunity protections for all health care providers — for example, for decisions that these providers make to alter, delay or withhold services "as a direct response to any [declared] state of disaster emergency." (The new law notes, however, that these new protections do not cover negligent or reckless decisions by providers.)
Similarly, Wisconsin's AB 1038 (signed in mid-April) gave health care professionals and providers (as well as "their employees, agents or contractors") immunity from civil liability for "certain actions or omissions committed during, or within, 60 days" after Gov. Tony Evers' March 12 declaration of a state of emergency expires.
Executive orders from Illinois Gov. J.B. Pritzker and Michigan Gov. Gretchen Whitmer cited existing laws to give civil-liability immunity for the duration of the emergency to health care workers and facilities, except in cases of wanton, willful misconduct or reckless conduct:
Pritzker's order references two existing laws: 1) the Illinois Emergency Management Act, which gives immunity to people and companies working "under the direction of the state, or any political subdivision of the state," or rendering "assistance or advice at the request of the state." 2) The state's Good Samaritan Act, which gives immunity to health care workers "who volunteer their time and talents to help others."
Whitmer's order cites Michigan's Emergency Management Act to cover licensed health care professionals or designated health care facilities providing medical services in support of the state's response to the COVID-19 pandemic, unless the injury or death was caused by the health care professional's or facility's gross negligence.
Jon Davis is the CSG Midwest staff liaison for the Midwestern Legislative Conference Health & Human Services Committee.