How has campaigning, and running a campaign, changed in light of the COVID-19 pandemic and concerns about health?
BILLD News | August 2020
---
---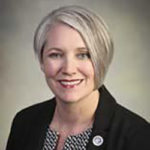 NORTH DAKOTA REP. SHANNON ROERS JONES | CLASS OF 2017
"Campaigning is entirely different this year. Normally I would be starting to knock on doors to engage with my constituents, but during this unusual time, I think that many people would be uncomfortable with a stranger
showing up at their door, especially knowing [you] had been in contact with multiple people throughout the neighborhood.
"What we've done instead is to host neighborhood picnics. We bring a trailer with our large signs, grill and tables and we set up at the home of a host couple. We promote it on social media so anyone who is comfortable knows that we will have single-serve items like hot dogs, chips, water and freeze pops. We also provide masks, disinfecting wipes and personal-sized hand sanitizers. We stand and talk from a distance to make sure everyone is comfortable."
---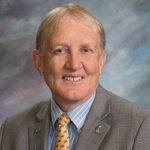 SOUTH DAKOTA SEN. JIM BOLIN | CLASS OF 2012
"Door-to-door contacts, which are very necessary and popular in South Dakota, are just not taking place. Therefore, mailings, social media and other more expensive forms of campaigning are now necessary. That means raising more money for campaigns is now vital. I believe that challengers are handicapped in this environment.
"Challengers generally have a harder time raising money. They cannot go door to door, and if they do, few are willing to open their doors. Fundraising is now more important than ever. Direct mail and social media are now
more important than ever. In towns and cities, electronic billboards are now being used extensively in campaigns. I believe the current pandemic has reduced the chances for insurgent candidates to win, at least in our state."
---
IOWA SEN. JANET PETERSEN  | CLASS OF 2002
"This is the first year I've been in public office that I won't have a parade. I'm spending most of my campaign time on the phone and doing outreach with voters by Zoom and social media."
---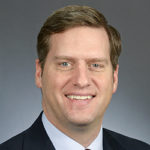 MINNESOTA REP. KURT DAUDT | CLASS OF 2011
"We are going to be doing a lot more of our campaigning virtually this year. Lots of us are experimenting with Zoom meetings and town halls, and I think we're all trying new strategies to reach people. It remains to be seen how comfortable people are going to be with your typical door knocking and in-person events, but our campaigns will adapt and we're confident in our ability to run strong campaigns even with the limitations we may have this year."
---