Graduates serving as top election officials and legislative policy leaders
BILLD News | September 2020
---
---
The secretary of state serves as the chief election official in a number of states, including all but Illinois and Wisconsin in the Midwest. Currently, two of the region's secretaries of state completed the BILLD program when they were members of their state's legislature.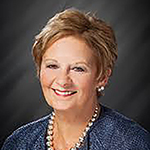 Former Indiana Sen. Connie Lawson (BILLD class of 1999) has served as secretary of state since 2012; during her time in office, she has
worked to improve election security and integrity.
While serving as a state senator, Lawson sponsored legislation to allow counties to move to a vote-center model and no-excuse early voting. As secretary of state, she has continued to promote the benefits of the vote center model, which allows individuals to cast ballots anywhere in their home county. At least 35 counties across Indiana use vote centers.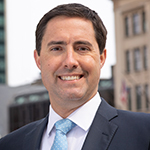 Former Ohio Sen. Frank LaRose (BILLD class of 2013) was elected secretary of state in 2018, after having served eight years in the Senate.
As a legislator, much of his work focused on election security, integrity and modernization. For example, he sponsored legislation that
created Ohio's first online voter registration system.
LaRose's policy priorities as secretary of state include election integrity and increased civic participation.
---
In the region's legislatures, a number of BILLD graduates have leadership roles on the committees that oversee legislation related to election policy in their states.
COMMITTEE CHAIRS
• Illinois Sen. Laura Murphy, class of 2019
• Kansas Sen. Elaine Bowers, class of 2010
• Minnesota Rep. Raymond Dehn, class of 2013
• Wisconsin Rep. Ron Tusler, class of 2018
COMMITTEE VICE CHAIRS
• Kansas Sen. Randall Hardy, class of 2019
RANKING MINORITY MEMBERS
• Ohio Sen. Hearcel Craig, class of 2015