Kansas commission seeks budget savings for state by standardizing supervision, expanding diversion
---
---
Like most states, Kansas is facing a budget deficit in fiscal year 2021 because of the COVID-19 pandemic. Estimated in the fall to be $152 million after an initial $1.4 billion deficit forecast in April, it will precipitate cuts this legislative session.
Advocates of criminal justice reform say recommendations approved in November by the Kansas Criminal Justice Reform Commission could help close that gap, as well as save money into the future, by using stronger, non-incarceration supervision and community-based treatments.
"When you think about the cost of housing someone in prison [$30,000 to $75,000 per year], and then the ancillary economic costs of criminal activity, you begin to realize that focusing on treating the symptoms of what leads people to criminal activity would be a more cost-effective approach to dealing with crime," says Rep. Stephen Owens, vice chair of the commission.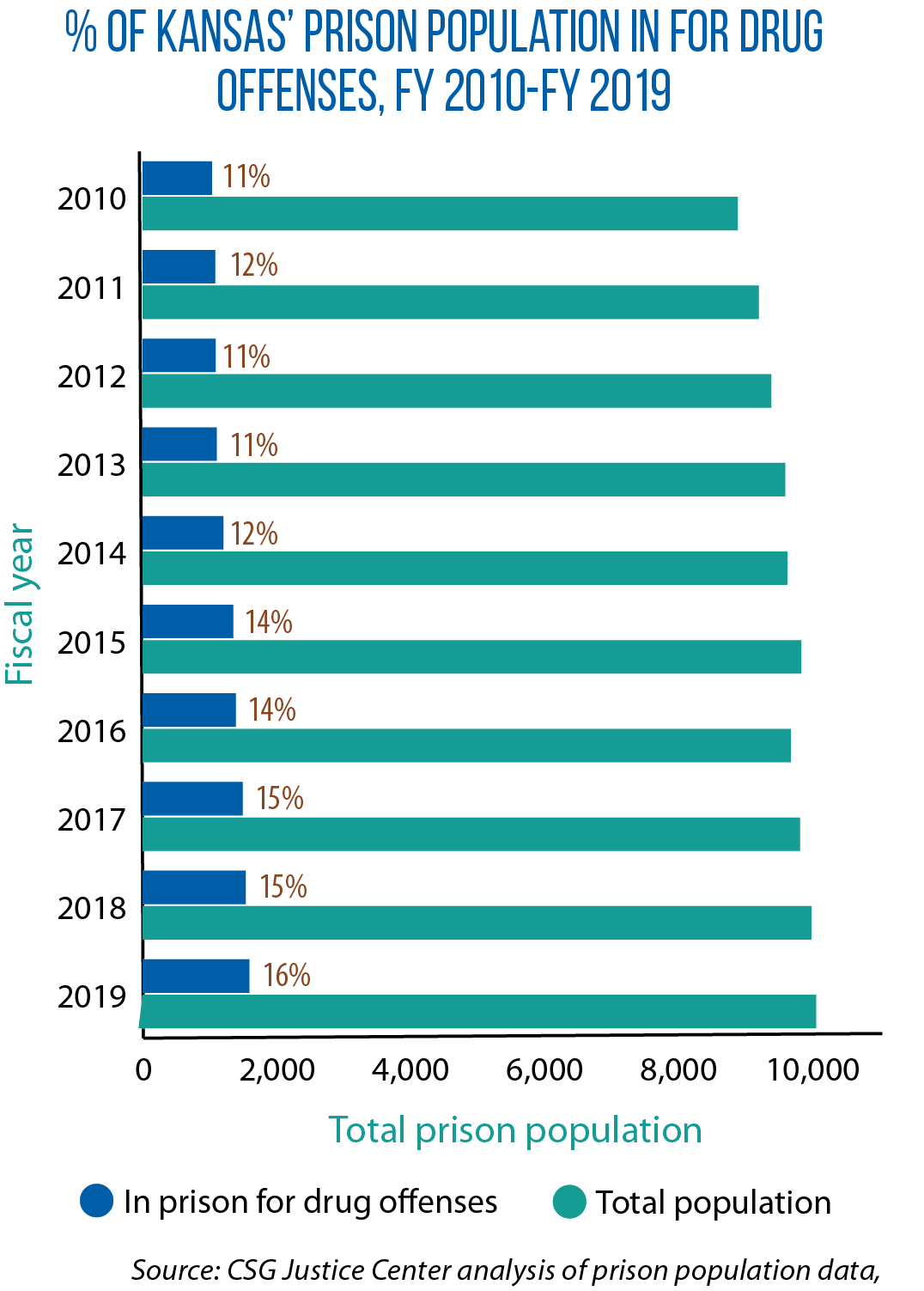 One recommendation seeks to standardize and consolidate parole and probation supervision standards to eliminate duplicative state efforts.
Currently, the Kansas Department of Corrections handles parole supervision while various state courts handle probation supervision. This can lead to dual supervision for one person — multiple meetings, fees, drug tests and little-to-no coordination of efforts among state agencies.
In fiscal year 2019, $84 million of Kansas' spending on criminal justice came from individuals incarcerated due to violations of supervision or drug offenses.
To reduce these costs, and prioritize prison beds for violent offenders, the commission recommends expanding the use of diversion programs.
SB 123 (of 2003) authorized prosecutors and judges to assign nonviolent drug possession offenders with no prior convictions to certified substance abuse treatment.
In practice, however, this supervision falls under the responsibility of county/district attorney offices, many of which in Kansas are run by a single, part-time, prosecutor.
On behalf of the commission, Owens introduced HB 2708 in February 2020.
The bill would have authorized prosecutors to enter into memoranda of understanding with court services or community corrections offices to supervise offenders. It also would have provided funding via federal grants.
HB 2708 unanimously passed the House but died in the Senate's Judiciary Committee when COVID-19 shut down most legislative activity.
Owens says the meausre will be considered again in 2021.
"The goal being, let's help the people who need help with their addictions," he says. "Let's help them turn their lives around and in the end if they're able to, let's make sure they're not branded with a felony for the rest of their life."
The Council of State Governments Justice Center helped the Kansas commission by providing comparative research from other states, and with on-the-ground data collection and stakeholder interviews in nearly 100 Kansas counties.
"Their team literally swarmed our state and did research that, as citizen legislators, we simply don't have time to do," Owens says.
"For them to be able to step in and do so much of that homework, that research, and to work with all of these different agencies, [it] was an invaluable resource [leading] to the success of our Criminal Justice Reform Commission."