What is your advice for legislators in their first year of service?
BILLD News | January 2021
---
---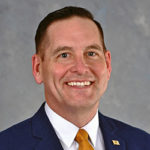 ILLINOIS REP. TIM BUTLER | CLASS OF 2016
ASSISTANT MINORITY LEADER
"There are a million different issues which will come your way as a legislator. You have a lot of colleagues, many with backgrounds and knowledge different than yours. You can't tackle all the issues. Find the issues you are passionate about, line up your committee assignments along those issues, and work hard on those things on which you know you can make a difference. Then lean on your colleagues with expertise on other issues that you may not know as well."
---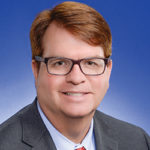 INDIANA REP. PHIL GIAQUINTA | CLASS OF 2009
MINORITY LEADER
"I would remind them not to forget about their constituents back home. Constituent services are just as important, if not more important, than your legislative work to your constituents. I also tell new members not to put too much pressure on themselves to master the legislative process in their first year. It took most veteran legislators several session to get to the point where they felt perfectly comfortable with the legislative process.
---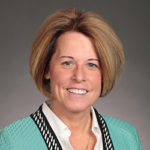 IOWA REP. ANN MEYER | CLASS OF 2019
"The best advice I received as a new legislator was to keep in contact with your constituents. Schedule town halls at local libraries, do a weekly newsletter, and post at least a weekly video update from the Capitol to your social media. I get the best feedback from the videos; my constituents love being kept 'in the loop'!"
---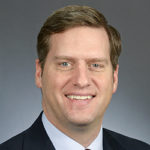 MINNESOTA REP. KURT DAUDT | CLASS OF 2011
MINORITY LEADER
" The most successful new legislators are the ones who know what they're passionate and knowledgeable about, and are willing to focus and dive in on those topics. The experience of being a new legislator is overwhelming, and you can't try to bite off too much in your first term if you don't know where all the bathrooms are in the building. Diving in on issues you care about will earn you respect from your colleagues on both sides, and you'll have a chance to make a difference really quickly if you focus your energy on those things as you learn the others."
---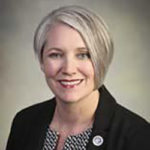 NORTH DAKOTA REP. SHANNON ROERS JONES | CLASS OF 2017
"Talk to people with whom you generally don't agree. Develop relationships with people who are unlike you. When you understand who your colleagues are, and where they are coming from, you develop your common ground. For the most part, people have much more in common than not. When we can start our conversations acknowledging the things that we don't disagree on, resolving those issues that we disagree on seems like a more attainable task."
---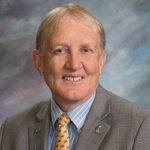 SOUTH DAKOTA SEN. JIM BOLIN | CLASS OF 2012
MAJORITY WHIP
"Be patient and realize that the legislative process is very challenging and can be daunting. You may have an idea you believe is great, but you must persuade others that they should support it. Many new legislators come with the idea that change will be quick and easy. The legislative process is perilous, and a bill with any controversy will often times be defeated. However, over time and with persuasion, a new idea may be approved. Persistence is a key quality."
---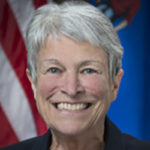 WISCONSIN SEN. JANIS RINGHAND | CLASS OF 2012
ASSISTANT MINORITY LEADER
"Listen, listen, listen! We are not elected to preach our political position, we are elected to listen to our constituents and take positive action to make our state a better place for all to live in.