Lessons from 2020, proposed actions in 2021
Policy ideas from Midwestern governors' State of State addresses reflect pandemic experiences of past year
---
---
1. Invest more in programs that narrow, or eliminate, gaps in broadband access
If the governors get their wishes, Midwestern states will be investing tens of millions of dollars — sometimes hundreds of millions of dollars — in programs that expand broadband access. "The pandemic revealed how impossible work from home or remote education can be for those on the wrong side of the digital divide," Nebraska Gov. Tom Ricketts said in his State of the State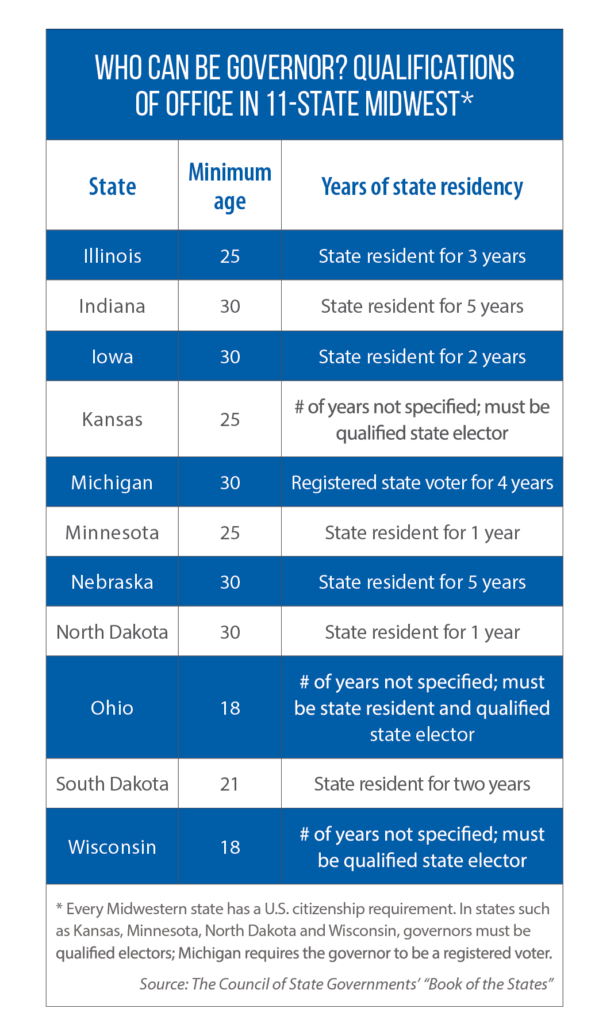 address.
Similar sentiments were echoed by governors across the region. Many of their proposals this year build on existing state broadband programs (often cost-sharing grants and incentives for providers to expand services), but seek to accelerate a closing of the broadband divide with greater public investments.
In his proposed biennial budget, Wisconsin Gov. Tony Evers allocates nearly $200 million. That is five times the combined amount spent on broadband in the state's biennial budgets of 2013, 2015 and 2017.
Gov. Kim Reynolds said it's time for her state to "plant a stake in the ground and declare that every part of Iowa will have affordable, high-speed broadband by 2025." The estimated cost: $450 million.
South Dakota Gov. Kristi Noem is seeking $100 million, an amount that she says, combined with dollars from the federal government and private sector, will get high-speed internet to all unserved or underserved households.
Indiana Gov. Eric Holcomb asked legislators to invest an additional $100 million in the state's Next Level Broadband Program.
For the first time, Kansas recently began distributing "connectivity emergency response grants," a total of nearly $50 million to help close the digital divide. "It's a tool to recruit new businesses and keep existing ones from leaving," Kansas Gov. Laura Kelly said in her State of the State address. "It's also a tool to provide care through telehealth services to rural and underserved Kansans. And it's a tool for our children and their education."
2. Build on rise of telehealth with laws that remove barriers to services
Nationwide, the use of telehealth climbed exponentially last year — for example, the number of claims in October 2020 was up 3,060 percent from the previous year, according to the independent, nonprofit group FAIR Health. This shift in health delivery was caused in large part by the COVID-19 pandemic, but also enabled in some states through governors' executive orders.
For example, Noem waived rules in South Dakota that prevented medications from being prescribed remotely and that required a patient-provider relationship prior to a telehealth visit.
She urged legislators to pass bills making these changes permanent.
Reynolds, too, touted the promise of telehealth, and singled out a law passed last year in Iowa that is allowing students to access behavioral health services remotely, in their schools. "That's a lesson many of us learned over the last 10 months: telehealth is a powerful tool that we should continue to encourage and expand," she said. "And it's not just for mental health. Thousands of Iowans experienced it firsthand this year, receiving treatment and checkups from their own home."
3. Modernize unemployment systems through upgrades in information technology
Between March 2020 and January of this year, Wisconsin received 8.8 million unemployment claims. That is 1.6 million more than the state handled over the previous four years combined. This huge influx exposed just how inadequate and antiquated the system is for handling these claims, Gov. Evers said in his State of State address. The result was major delays in processing claims, adjusting to new federal programs, and getting benefits to people in need of the aid.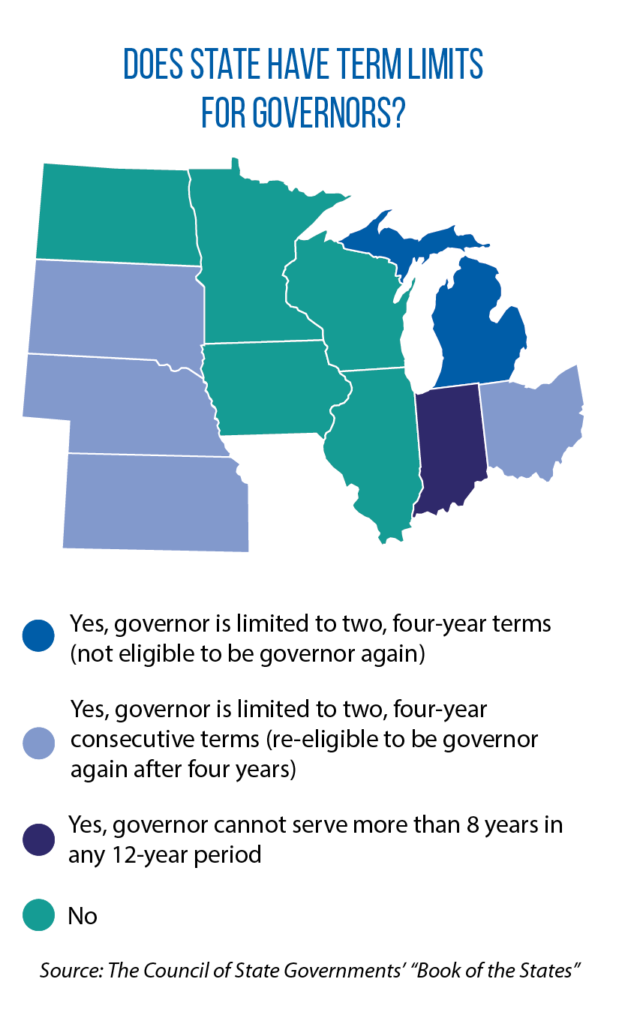 Evers has introduced a 10-year, $90 million plan to modernize the unemployment system. He also is pursuing legislation that would allow, and sometimes require, a greater use of electronic communication, transactions and signatures. At least two other governors in the Midwest also emphasized the need for modernizing unemployment systems.
In Kansas, Gov. Kelly said, "the volume of benefit applications [due to the economic impacts of the COVID-19 pandemic] absolutely overwhelmed our unemployment system." She plans to leverage $37.5 million in federal funds to begin making upgrades. In his budget address to legislators, North Dakota Gov. Doug Burgum said a decades-old mainframe used for North Dakota's unemployment insurance system had to be "miraculously patched together, at considerable cost, to get us through the pandemic surge." He has proposed spending $105 million to upgrade systems across seven different state agencies that rely on antiquated mainframe technologies.
4. Position future, displaced and essential workers for long-term career success
In recent years, states across the Midwest have launched new initiatives that seek to prepare young people or train incumbent workers for success in high-demand career fields. Several of these programs were highlighted in the governors' speeches this year, as were new initiatives and investments in response to the COVID-19 pandemic. In Indiana, Holcomb says, the state devoted about $75 million of federal dollars from the CARES Act to workforce development. Gov. Burgum's budget includes a $45 million appropriation to expand and develop career and technical education across North Dakota, and in South Dakota, the state's technical colleges started an "upskill" program in the fall for workers dislocated by the economic effects of COVID-19. Through the program, these workers are able to seek certificates in high-demand fields, such as health care and information technology, online and at little or no cost to them.
Michigan Gov. Gretchen Whitmer touted a bipartisan legislative effort that has led to the launch of Michigan Reconnect, which provides tuition-free pathways for adult residents wanting to earn a postsecondary certificate or associate's degree. Michigan also has a separate program — Futures for Frontliners — that Whitmer describes as a "G.I. bill for essential workers."
"More than 82,000 frontline heroes have been accepted into the program," she said. "That's over 82,000 lives that could be changed as a result; 82,000 people who will enhance their skill set and earn higher wages."