New leadership team in place for BILLD Steering Committee
BILLD News | June-July 2021
---
---
In May, a new slate of committee officers was appointed to lead the nonpartisan, binational Bowhay Institute for Legislative Leadership Development Steering Committee.

Iowa Sen. Amy Sinclair (BILLD class of 2016) will serve as co-chair after having served as co-vice chair for nearly three years. Sinclair was first elected to the Legislature in 2014. She currently serves as majority whip and as chair of the Iowa Senate Education Committee. In addition, she is chair of the joint School Finance Formula Review Committee.
"Developing great legislative leaders is essential to having effective and responsive state legislatures," Sinclair says.
"The Bowhay Institute is the premier training program that targets up-and-coming elected officials to fill those roles in the future, and I'm pleased and honored to have been chosen to partner with my colleagues from across the Midwest to ensure the ongoing success of the fellowship."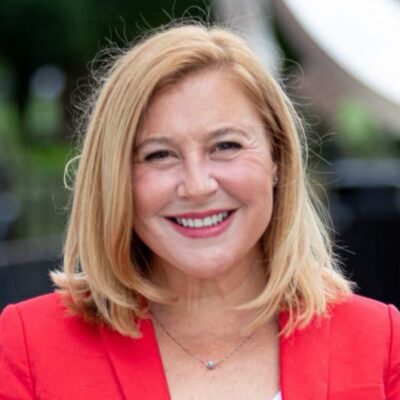 The other new co-chair is Illinois Rep. Anna Moeller (BILLD class of 2017), who has been a member of the BILLD Steering Committee since 2018. Now in her eighth year in the Illinois House of Representatives, Moeller is chair of the Human Services Committee and vice chair of the Human Services Appropriations Committee.
"I'm excited to be part of the BILLD leadership team," Moeller says. "It is an honor to support this premier fellowship program and strengthen its mission to give legislators the opportunities to share ideas, enhance their skills and training to better serve their states."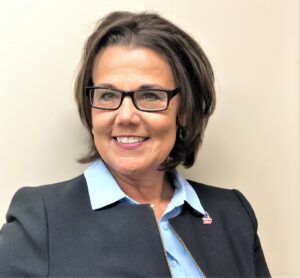 Michigan Rep. Ann Bollin (BILLD class of 2019) has been named co-vice chair of the Steering Committee, along with Kansas Rep. Jarrod Ousley (BILLD class of 2018).
Bollin was first elected to the Michigan House of Representatives in 2018 and currently serves as chair of the House Elections and Ethics Committee and as vice chair of the General Government Appropriations Subcommittee.
"I have come to appreciate my time at BILLD more as time passes," Bollin says. "I look forward to working with the committee to help develop tomorrow's state leaders."
Ousley was first elected to the Kansas House in 2014 and currently serves as the ranking minority member of the Children and Seniors Committee, a position he has held since 2017.

"I am honored and excited to continue to be able to support statesmanship and opportunities for growth for legislators with BILLD," Ousley says. "The relationships built through this program, and the skills gained, benefit our constituents and communities every day."