Saskatachewan, Alberta partner on research to find vaccine for chronic wasting disease
---
---
With chronic wasting disease continuing to spread among their deer, elk and related wildlife populations, Alberta and Saskatchewan are working together on a five-year, $1.3 million project to develop a new oral vaccine. The plan, announced in early 2022, will fund university-based research that tests five potential antigens. To be effective, the vaccine would need to be broadly and efficiently distributed in the environment via forage.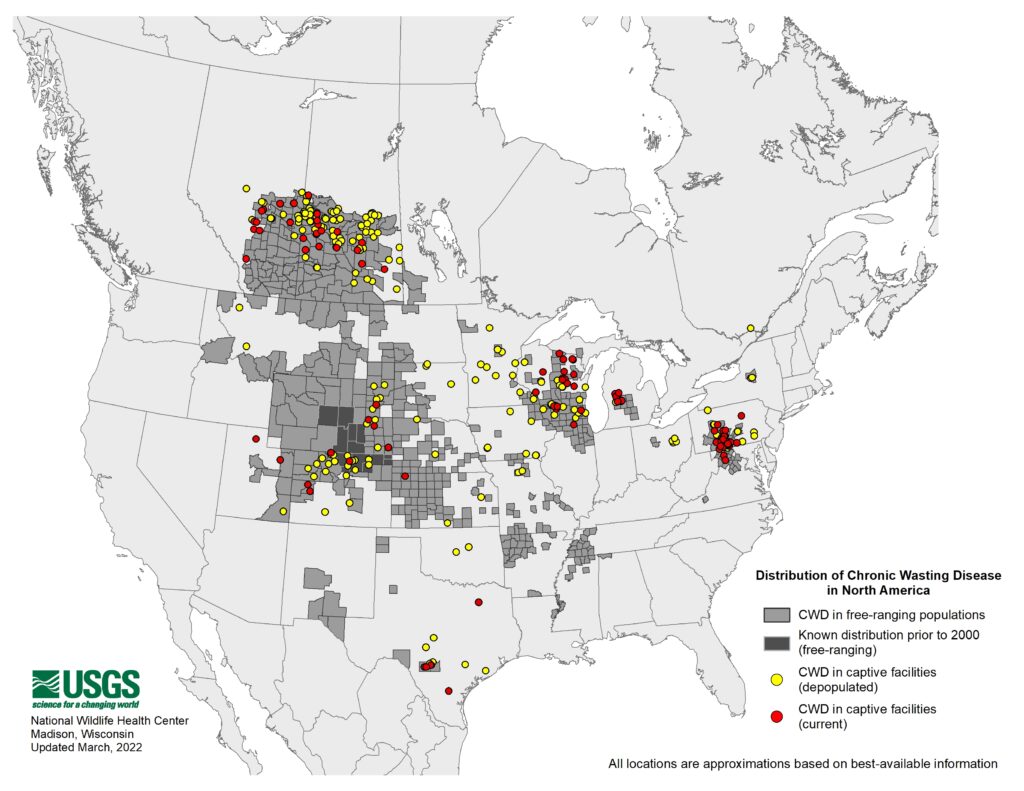 Saskatchewan is using revenue from the province's Fish and Wildlife Fund to pay for its part of the research project. Money in that fund comes from the sale of hunting, fishing and trapping licenses.
According to the U.S. Geological Survey's National Wildlife Center, chronic wasting disease has been detected in 29 U.S. states and four Canadian provinces. In nearly every Midwestern state and province, CWD has been found in both farmed and free-ranging populations of cervids.
In Minnesota this year, bills have been introduced to require live-animal testing of farmed deer (HF 2814/SF 3037) and to invest in new CWD testing equipment (HF 2980/SF 2937). Last year, the Minnesota Legislature expanded the Department of Natural Resources' authority to regulate farmed deer and banned the importation of all cervidae carcasses. In recent years, too, the state has upped its spending on CWD-related monitoring, mitigation, testing and research.
A package of bills in Wisconsin (AB 771/SB 748, AB 772/SB 749 and AB 773/SB 750) would appropriate new state dollars for CWD research and management, testing kiosks and carcass disposal sites.