One goal of the family-friendly Midwestern Legislative Conference Annual Meeting: Give attendees and their guests the chance to discover a great city and state of the Midwest. But the meeting's four days in July are not nearly enough time to see everything that Detroit has to offer, let alone the state of Michigan — which shines in the summer thanks to the nation's longest freshwater coastline, endless hiking and biking trails for visitors, and vibrant towns of all shapes and sizes. To help meeting attendees make their plans to come early and stay late, we've provided a few ideas of places for you and your family to visit; see below. Additionally, Pure Michigan is great resource to plan your trip.
---
DETROIT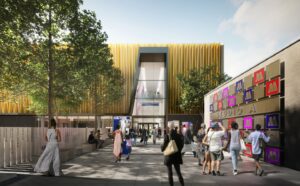 The vibrancy and history of Michigan's largest city is clear to everyone who visits. Popular destinations include the Motown Museum and the birthplace of the Model T — the Ford Piquette Avenue Plant. Detroit also boasts a walkable international riverfront, historic and thriving neighborhoods, scenic and social parks, and numerous up-and-coming restaurants.
---
MACKINAC ISLAND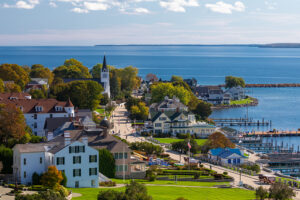 A national landmark and vacation destination for people from around the world, this historical island is known for its crystal-clear waters, fascinating natural rock formations, horses, bicycles and fudge. It boasts diverse dining and shopping options, entertaining nightlife, and historic sites such as the Revolution-era Fort Mackinac. Because motor vehicles are not allowed on the island, the pace is slower. It's truly like stepping back in time. In 2022, Mackinac Island was named the "No. 1 Island in the Continental U.S." by Travel + Leisure magazine.
---
GRAND RAPIDS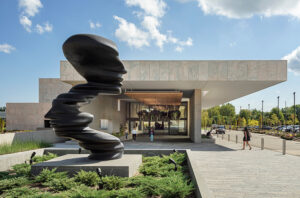 For beer lovers and "foodies," Michigan's second-largest city is a must stop. Grand Rapids has been named "America's Best Beer City" for 10 straight years because of its many high-quality craft breweries and is recognized as a top-20 "foodie city" for its wide array of fresh, farm-to-table cuisine. The area's popular destinations include the Gerald R. Ford Presidential Library & Museum and the Frederik Meijer Gardens & Sculpture Park, one of the world's most significant botanic and sculpture experiences.
---
HOLLAND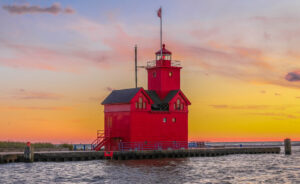 A spirit of adventure collides with an inviting mix of history and hospitality in this western Michigan town, located on the shores of the Great Lakes. More than 100 specialty shops, breweries and restaurants are part of the charming downtown and its cobblestone sidewalks. Popular destinations include Nelis' Dutch Village, Windmill Island Gardens, and the Big Red Lighthouse and Holland State Park on Lake Michigan.
---
LANSING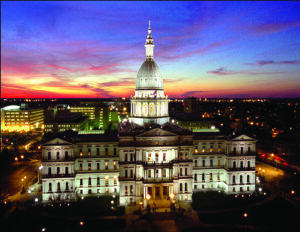 Michigan's capital city is in the heart of Michigan, and for visitors, it offers activities and events for people of all ages — museums, art galleries, theaters, breweries, wineries, distilleries, parks and the Malcolm X homesite marker. Tours of the State Capitol are available, and the building's new Heritage Hall visitors center features artifacts and exhibits of Michigan history.