North Dakota opens new learner-centered pathways to high school graduation
---
---
In a move that Gov. Doug Burgum calls a "monumental victory for North Dakota students," the state is giving local school districts greater flexibility and autonomy over what they require for high school graduation.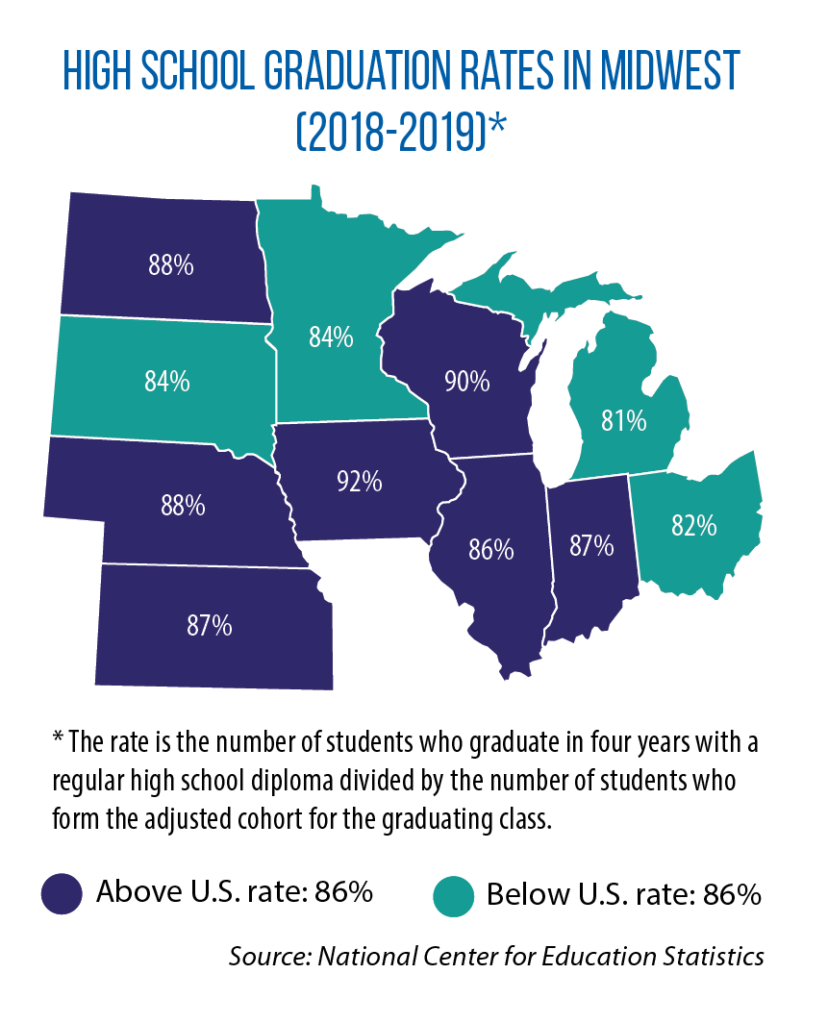 Passed with near-unanimous legislative support, SB 2196 reflects a multi-year effort in North Dakota to create personalized, competency-based graduation pathways. Under the new law, all districts in the state will be able to propose a waiving of certain instructional- /seat-time requirements in favor of locally driven policies that emphasize a student's mastery of course content and academic skills.
The North Dakota Board of Education is charged with developing a certified learning continuum that will serve as the foundation for the state's new competency-based model. Districts' new graduation policies will be created and reviewed based on this learning continuum.
Supporters of SB 2196 say it will open new work-based learning opportunities for young people, advance career and technical education, and enrich learning by allowing students to pursue their particular interests and passions.
A second Midwestern state, Indiana, also will soon offer new graduation pathways. Starting with the class of 2023, students can pursue one of three options: a regular diploma; a pathway that emphasizes employability skills through the completion of a project-, service- or work-based learning experience; or a pathway that focuses on postsecondary-ready competencies. Indiana's school districts have the option of creating and seeking approval from the state for local graduation pathways.