2020 MLC Chair's Initiative on Literacy
Michigan legislators invest more in literacy coaches for schools
---
---
With a law on third-grade reading set to take full effect in the spring and fall of 2020, Michigan legislators are doubling down on a key element of its plan to improve literacy among young learners. The state's new education budget, signed into law in September, spends an additional $14 million (a total of $21 million) to bring more early-literacy learning coaches into Michigan schools.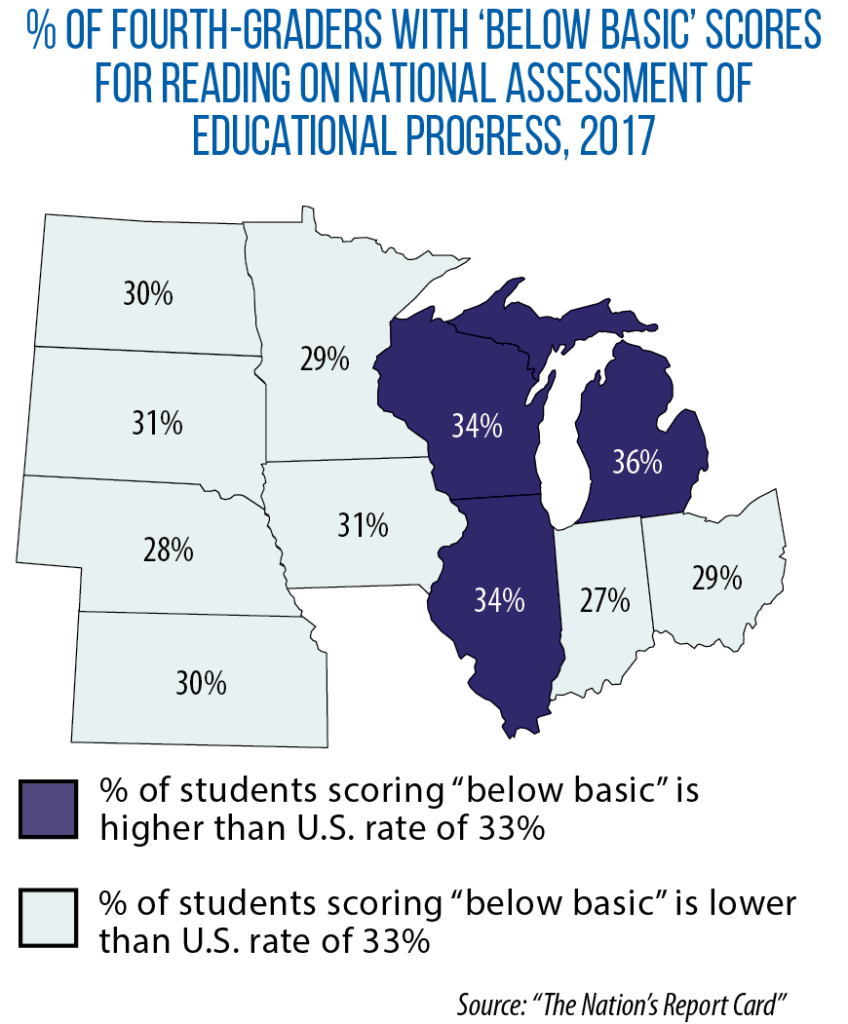 "Teaching literacy is complex and challenging," says Lisa Brown, a program consultant for the Michigan Department of Education. "What the coaches do is break down the research practices for teachers and help with implementation of literacy instruction."
Hired by Michigan's intermediate school districts, these coaches get specialized training on how to effectively teach literacy in the early grades. They then go into local schools to share their expertise with teachers in kindergarten through third grade. Under the grant program, each of the state's 56 intermediate school districts gets the state's help (a 50-50 cost share) in hiring one coach. Districts that serve a higher percentage of low-income students get preference in securing additional state grants. The number of coaches will double (from 93 to 186) as a result of the state's new funding commitment.
Michigan's investment in these coaches enjoys bipartisan support. The program began under Republican Gov. Rick Snyder, and first-year Democratic Gov. Gretchen Whitmer had proposed even more state dollars ($24.5 million). "I'm glad we put more funding into it because it's going to support teachers in the classroom," says Michigan Rep. Pamela Hornberger, a former teacher.
The literacy-coaching model is part of the state's 2016 Read by Grade Three Law. Under the law, students in kindergarten through grade three must be assessed early in the school year on their reading skills. Teachers, parents and school administrators then develop an individualized reading improvement plan for those young learners identified as needing extra help. Starting with this year's class of third-graders, students with low reading scores in the spring may be held back from entering fourth grade in fall 2020. Opponents of this retention piece of the law include Gov. Whitmer, who has said penalizing these children "flies in the face of all the science."
Rep. Hornberger, though, says she has talked to teachers who support retention because it helps motivate parents to become active participants in the reading improvement plans. She adds that the teachers and parents can seek a "good cause" exemption to avoid a student's retention in the third grade.