Retiring legislators reflect on their public service
BILLD News | October 2020
---
---
OHIO REP. JOHN PATTERSON | CLASS OF 2014 | SERVED 2012-2020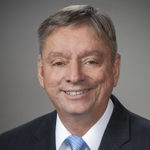 What I'm most proud of: "The Fair School Funding Plan. For eight years, I have been working at this issue. It was the main reason I retired from teaching to serve in the Ohio House. … It has always been a bipartisan effort."    
How I'd like to be remembered: "For being genuine, transparent, caring and dedicated to serving all to the best of my abilities."
An insight I am taking with me: "To thoughtfully, conscientiously and respectfully listen to, and ruminate upon, those opinions and/or beliefs that might run counter to my own."
---
NEBRASKA SEN. SARA HOWARD | CLASS OF 2013 | SERVED 2012-2020
What I'm most proud of: "In 2009, I lost my sister to an opioid overdose, and her struggle inspired me to make sure other families never have to go through what my mom and I had to. In 2016, I was able to pass legislation that completely overhauled the state's Prescription Drug Monitoring Program. … Nebraska now has one of the lowest drug overdose rates in the country.."
How I'd like to be remembered: "I would like to think my colleagues and the people I represented felt that I was a hard worker; that I tried to make it a top priority to always be available to my constituents; and that I was a defender of our very unique institution.
---
KANSAS REP. TOM PHILLIPS | CLASS OF 2013 | SERVED 2012-2020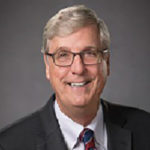 What I'm most proud of: "Serving as vice chair of the Taxation Committee when we rectified ill-conceived changes to the state tax code. … Once state revenues were restored, I was involved in ensuring a new school finance formula."
How I'd like to be remembered: "A legislator willing to work with people with different political outlooks to find workable solutions."
Work I plan to continue: "Helping focus statewide and local leaders on recognizing, planning for and embracing the disruptive forces and challenges facing Kansas' workforce and higher education, and the ability to adapt to new forces shaping our future.
---
MINNESOTA REP. LAURIE HALVERSON | CLASS OF 2015 | SERVED 2012-2020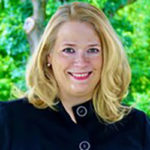 What I'm most proud of: "Work that I have done to promote the health and security of young people. I authored the Homeless Youth Act, which has increased funding for youth homeless prevention and made it possible to build the first youth homeless shelters in the suburbs."
How I'd like to be remembered: "As a thoughtful policymaker who led with integrity and worked with all parties to make a difference in people's lives."
Something I am leaving undone: "I won't be there to continue to work for the passage of paid family and medical leave, which I authored this past session, and to join my colleagues on the newly created House Select Committee on Racial Justice to advance equity in our state."
---
WISCONSIN SEN. LUTHER OLSEN | CLASS OF 1996 | SERVED 1994-2020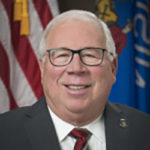 What I'm most proud of: "The passage of the graduated driver's license bill. Constituents contacted me after their son was tragically killed in a car accident … evidence shows that because of that law, many young lives have been saved."
How I'd like to be remembered: "As someone who listened, employed common sense and did not engage in political bomb throwing … also as hardworking and as someone who took the time to learn about the issues."
My reflection on the legislative institution: "We have to get past the hyper-partisanship that characterizes our public sphere right now and find ways to work together for the greater good. It means neither side will get exactly what it wants, but there would be progress toward a solution, rather than leaving things at a standstill."