Graduates serving as cabinet ministers in provincial government
BILLD News | March 2021
---
---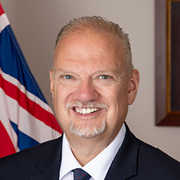 In January, the Hon. Kelvin Goertzen (BILLD class of 2008) became Manitoba's deputy premier and minister of Legislative and Public Affairs.
"I am responsible for a number of ways in which the public interacts with the government," Goertzen says of his new position. He adds that the position complements his role as government house leader, in which he works with all elected officials to advance the
business of the government and promote democratic debate and discussion in the Legislative Assembly.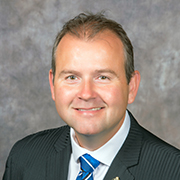 The Hon. Wayne Ewasko (BILLD class of 2014) also joins Goertzen as minister of a new cabinet department in Manitoba. He has been appointed the minister for Advanced Education, Skills and Immigration.
This position was created as part of the premier's focus on protecting vulnerable Manitobans and supporting economic and social opportunities for postsecondary graduates and immigrants.
"We are committed to supporting all Manitoba students, especially those who are financially disadvantaged and face barriers to postsecondary studies," he adds.
---
Each class of BILLD graduates includes legislators from the Canadian provinces. Several of these BILLD graduates are now serving as ministers in their respective Canadian provincial assemblies.
MANITOBA
• Hon. Cameron Friesen (class of 2012): minister of Justice and Attorney General
• Hon. Blaine Pedersen (class of 2010): minister of Agriculture and Resource Development
• Hon. Ron Schuler (class of 2004): minister of Infrastructure
ONTARIO
• Hon. Lisa MacLeod (class of 2008): minister of Heritage, Sport, Tourism and Culture Industries
• Hon. Monte McNaughton (class of 2012): minister of Labour, Training and Skills Development
• Hon. Jeff Yurek (class of 2013): minister of Environment, Conservation and Parks
SASKATCHEWAN
• Hon. Dustin Duncan (class of 2007): minister of Education
• Hon. Bronwyn Eyre (class of 2016): minister of Energy and Resources
• Hon. Paul Merriman (class of 2012): minister of Health
• Premier Scott Moe (class of 2013): minister of Intergovernmental Affairs
• Hon. Jim Reiter (class of 2008): minister of SaskBuilds and Procurement; minister responsible for the Public Service Commission; and minister responsible forSaskatchewan Liquor and Gaming Authority
• Hon. Gordon Wyant (class of 2011): minister of Justice and Attorney General