Question of the Month | March 2021 | Unemployment fraud
How have states in the Midwest tried to prevent fraud in their unemployment systems?
---
---
Not only did many states handle a record number of jobless claims in 2020 due to the impacts of the COVID-19 pandemic, they also had to deal with a spike in reported cases of fraud. In Ohio, for example, the Department of Job and Family Services froze 270,000 unemployment claims in July out of an abundance of caution. By August, about 56,000 of those claims were verified and paid. In order to deal with the influx of both legitimate and fraudulent claims, the state agency hired 80 more employees and reassigned 185 to work through the backlog.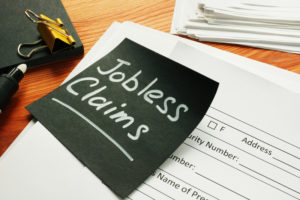 One estimate from Kansas has pegged recent losses in that state to unemployment fraud at $700 million. Its ongoing challenges led to the resignation of the Department of Labor secretary, but also some recent policy innovations. For example, Kansas launched a one-stop-shop website for individuals to report cases of identity theft; once reported, a police report is automatically generated, the victim gets tips on how to mitigate damages, and the Department of Labor is able to prevent sham unemployment claims from being paid.
As of late January, this program (which began in October 2020) had thwarted 250,000 fraudulent claims. A second anti-fraud initiative was launched earlier this year in Kansas — a new software system in which individual claimants must confirm their identity by answering questions specific to their credit history. Once a claimant's identity is verified, he or she is prompted to set up a two-factor authentication.
In its first week of operations, this new system had blocked more than one million fraudulent log-in attempts, state officials say. Meanwhile, various bills have been introduced in Kansas this year to hold victims harmless and to modernize the infrastructure for processing claims.
A rise in unemployment fraud occurred across the country in 2020, and even before last year, some of the region's legislatures had taken action.
Indiana's HB 1062 of 2019 allows up to $10 million from the state's employment and training fund to be used to prevent, detect and recover delinquent contributions, penalties and improper benefit payments. (The cap on spending previously had been $5 million.)
Under existing Iowa administrative code, claims for unemployment benefits are not valid until an individual's identity is verified. Claims are locked until the required documents, one of which must contain a Social Security number, are provided.
Four years ago, Michigan legislators changed how the state flags fraud in its state unemployment system (HB 5165 to HB 5172) — for example, setting new standards for identity verification and requiring prompt investigations of potential fraud. The state's Unemployment Insurance Agency also can now immediately cease benefit payments when a person with a stolen identity provides an affidavit and his or her employer corroborates the information.
States also impose a mix of monetary penalties and allow for criminal prosecutions of unemployment fraud. The maximum prison time ranges from a few months in some Midwestern states to as much as 20 years, according to the U.S. Department of Labor. Other deterrents include forfeiting future income tax refunds and a permanent loss of eligibility for unemployment benefits.
Question of the Month highlights an inquiry sent to the CSG Midwest Information Help Line, an information-request service for legislators and other state and provincial officials from the region.