BILLD graduates take on new roles, positions
BILLD News | April 2021
---
---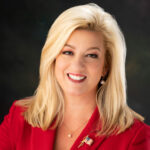 In March, former Indiana Rep. Holli Sullivan (BILLD class of 2015) was appointed Indiana secretary of state by Gov. Eric Holcomb. Sullivan replaces former Sen. Connie Lawson (BILLD class of 1999), who retired as secretary of state after nine years in the position. Sullivan will complete the final two years of Lawson's most recent term, which began in 2019.
Sullivan was first elected to the Indiana House in 2014. She served as 2021 chair of the BILLD Steering Committee prior to leaving the Indiana General Assembly. She also served as co-vice chair of the Steering Committee from 2019 to 2020.
---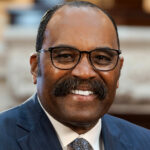 In March, Ohio Sen. Hearcel Craig (BILLD class of 2015) was elected assistant minority whip. Craig joined his caucus's leadership team after Sen. Cecil Thomas, also a member of the 2015 BILLD class, stepped down as assistant minority leader to focus on his run for mayor of Cincinnati.
Craig was elected to the Ohio Senate in 2019 after serving two terms in the House of Representatives. In addition to being a graduate of the Bowhay Institute, Craig was vice chair of the Midwestern Legislative Conference's Education Committee in 2019-2020.
---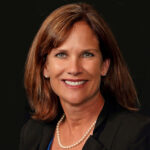 In February, Michigan Rep. Mary Whiteford (BILLD class of 2015) was appointed chair of the House Adoption and Foster Care Task Force.
"I am looking forward to listening to experts, families and children who have experienced flaws in the adoption and foster care system firsthand," Whiteford said in a statement about her appointment. "They know the realities better than anyone and their stories will help shape our recommendations into actual legislation."
The bipartisan panel has been charged with making recommendations for legislative, administrative and judicial reforms to improve the state's adoption efforts and foster care system.