Indiana joins Illinois in adding new civics education requirement for middle school students
---
---
Indiana has become the second Midwestern state in recent years to require its middle school students to complete a semester-long course in civics education. Under HB 1384, this new requirement will take effect during the 2023-'24 school year.
The new law also establishes a 15-member Civics Education Commission to recommend new instructional standards that reflect "best practices, pedagogy and policy." The commission includes four legislators, representatives from the state's other two branches of government, teachers and school leaders. The Indiana State Board of Education will adopt new civics standards by July of next year.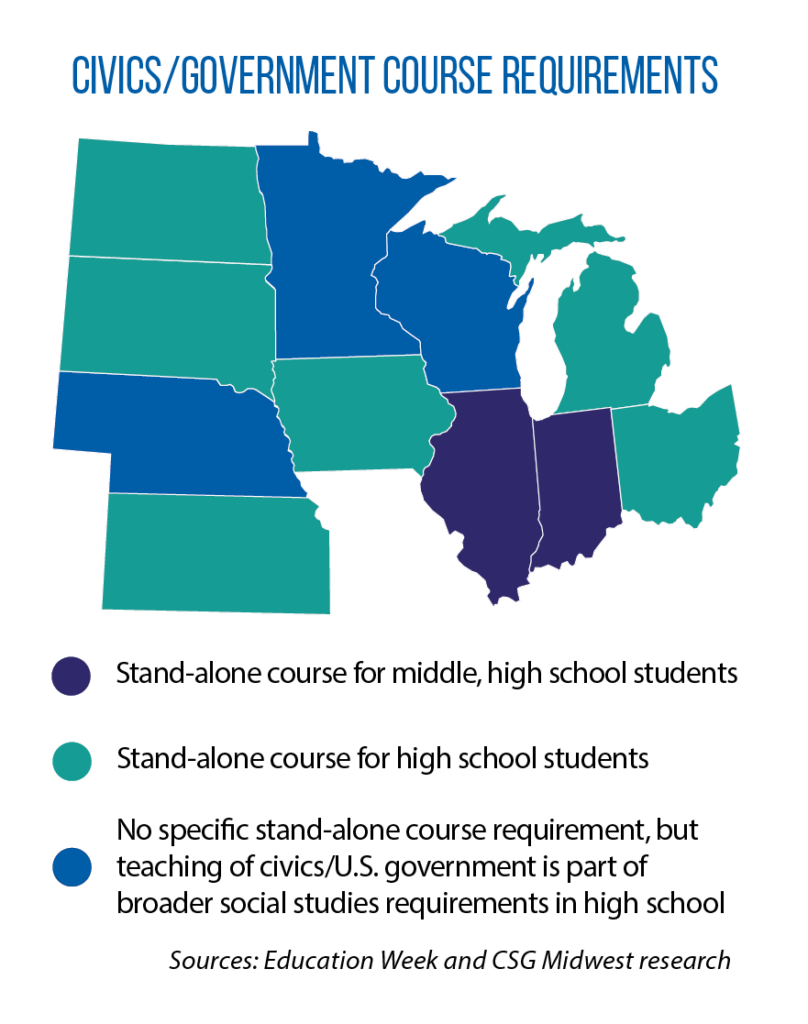 In 2019, Illinois adopted its own middle-school requirement for civics education. That measure (HB 2265) calls for
semester-long courses in Illinois schools that "focus on government institutions, the discussion of current and societal issues, service learning and simulations of the democratic process." It builds on a law from 2015 (HB 4025) that strengthened Illinois' high school requirements for civics education while also revising how the subject is taught — in part through a public-private partnership with the McCormick Foundation to train teachers on evidence-based instructional practices.
According to the most recent National Assessment of Educational Progress (from 2018), 24 percent of eighth-graders had scores at or above proficiency on the civics assessment; 27 percent scored below the basic level. Those results are partly behind the recent push in state capitols to review how civics and U.S. government are being taught, as well as to strengthen course requirements. States such as Minnesota, North Dakota and Wisconsin also are now requiring schools to administer civics exams to high school students. Passage of the exam is a prerequisite of high school graduation in North Dakota and Wisconsin. Kansas legislators passed such a requirement this year, but the measure (HB 2039) was vetoed by Gov. Laura Kelly.