A course in personal finance is now a graduation requirement in Nebraska, Ohio
---
---
Before they graduate from high school, students in Ohio and Nebraska will need to successfully complete a stand-alone, semester-long class in personal finance. Both new requirements are the result of legislative actions this year.
Under Ohio's SB 1, signed into law in October, the course can be taken either as an elective or in lieu of a half-unit in math. The requirement becomes effective with the high school class of 2026. Starting with the 2024-'25 school year, individuals must have a teacher's license in financial literacy to teach the course; an exemption to this requirement is made for currently licensed instructors of social studies, family and consumer sciences, and business education. A High School Literacy Fund will reimburse Ohio school districts and teachers for the costs associated with the licensing requirement.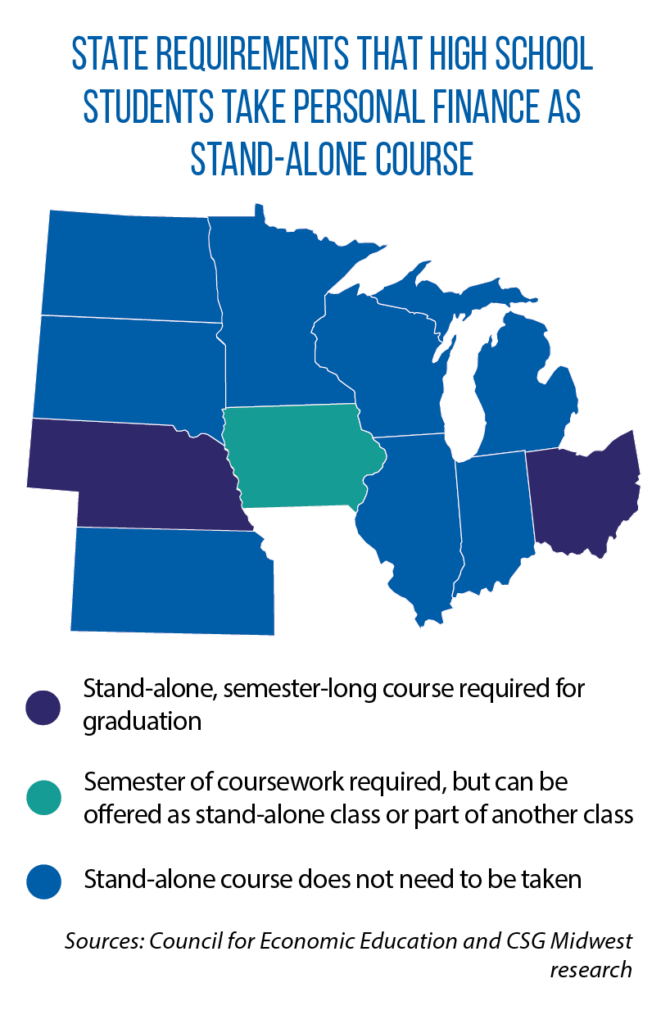 Nebraska's Financial Literacy Act (LB 452) received unanimous legislative approval and takes effect with the 2023-'24 school year. Subjects to be covered in the semester-long course include how to build and maintain credit; balance budgets; understand taxes, debt and savings; manage risks; and develop investment strategies. All Nebraska districts also must incorporate financial literacy into their social studies standards and curricula for elementary and middle school students.
As of 2020, only six U.S. states required high school students to take a stand-alone course on personal finance, according to the Council for Economic Education. However, many more states seek to ensure that the subject be taught, as noted by the American Public Education Foundation in "The Nation's Report Card on Financial Literacy." For example, in the Midwest:
All high school students in Illinois take nine weeks of consumer education, and in Iowa, a semester of coursework in personal finance must be completed; and
Michigan, Minnesota and North Dakota integrate personal finance into other courses required for high school graduation.