The BILLD Experience: Reflections from four graduates in the 2021 class
BILLD News | November 2021
---
---
The 2021 class of BILLD Fellows gathered in Minneapolis in October for five days of rigorous training to improve their leadership and policymaking skills. This year's Bowhay Institute for Legislative Leadership Development included participation from 35 legislators from 11 Midwestern states and the Canadian province of Saskatchewan. Now in its 26th year, BILLD has trained more than 900 lawmakers from the Midwest. Many graduates have gone on to hold high-ranking leadership positions in their legislatures, as well as to serve in executive agencies, statewide offices, the U.S. Congress and the judiciary.
Designed for legislators in their first four years of service, the highly interactive curriculum includes a series of leadership training courses, policy seminars and professional development workshops. This year's BILLD Fellows took part in policy sessions on economic and fiscal conditions in the Midwest, election security and administration, and a successful bipartisan initiative on police reform. The institute's faculty includes top experts on professional development and legislative leaders from the Midwest. This year, they led the BILLD class through interactive workshops in areas such as negotiations, communications, time and focus management, effective lawmaking and civil discourse.
BILLD is a program of The Council of State Governments' nonpartisan, binational Midwestern Legislative Conference. CSG Midwest recently interviewed several members of the 2021 class about their BILLD experience. Below are excerpts.
---
KANSAS REP. MARK SCHREIBER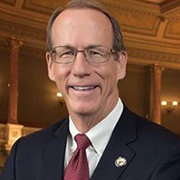 What I liked best and found most valuable  "I always like the networking opportunities, but in regard to BILLD, the quality of the speakers was excellent. They were well-prepared, engaging and able to communicate their ideas to the group, despite our different backgrounds. … There were presentations on how to combat the information overload and distractions that we all experience. We were also treated to former [and current] legislators who shared their travails and successes."
How I describe my BILLD experience  "The days moved along at a quick pace, but still allowed us to learn from other state legislators. BILLD is an excellent opportunity to learn new skills and improve on existing ones. The information provided is relevant to the work we do in our statehouses and in our communities."
---

MICHIGAN SEN. MARSHALL BULLOCK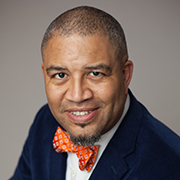 What I liked best and found most valuable "What impressed me most was the intentional programming on the agenda on current, universal issues, while deliberately taking partisanship out of the engagement. … Among the sessions I found most valuable was one on collaborating across differences. It allowed Fellows to have dialogue about common core values and the barriers to solutions. … The most impactful sessions were those with active engagement among Fellows that allowed us to reflect and rethink our own value systems."
How I describe my BILLD experience "The BILLD program is an accelerated leadership curriculum for legislators of all experience. It includes institutional principles and current ideas that bring together legislators across a diverse spectrum to engage personally and politically while exchanging experiences and best practical modes of operating."
---
SOUTH DAKOTA REP. TAYLOR REHFELDT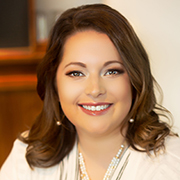 What I liked best and found most valuable  "The networking opportunities, personal development sessions and wide range of new knowledge that I gained. … I learned some great tools on how to negotiate and communicate better with my colleagues.
These tools will allow me to be a more successful legislator and respected colleague."
How I describe my BILLD experience  "The program is designed for legislators that have a desire to be better leaders and serve their communities in a broad capacity. My most significant takeaway was bringing humanity and respect to the negotiation process. … We need to remove our biases and put our egos aside to move our communities forward."
---
NORTH DAKOTA REP. ZACHARY ISTA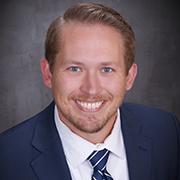 What I liked best and found most valuable  "It attracts dedicated, serious and diverse lawmakers from across the region who are willing to put aside the rancor that often dominates national politics — and even some statehouses — to learn collaboratively from one another and from an elite array of presenters. … Among the most beneficial sessions was David Landis' presentation on negotiations. … In addition to the session being entertaining and downright fun, we left with new skills that we can immediately put into practice as legislators."
How I describe my BILLD experience  "By coming together with diverse lawmakers from across the political spectrum in an atmosphere where the cameras are off and there are no partisan games to be won or lost, we had an opportunity to dive deeper into why we pursued this calling, and how we can become better at it. … I left the program feeling better equipped to handle the myriad challenges we face as lawmakers and knowing that I have great resources — like CSG Midwest and the family of BILLD Fellows — available to help overcome any obstacle."