Ohio's new sports betting law allows local bars and restaurants to get in on the action
---
---
Whether it's on their phones, at a local restaurant or bar, or at one of the state's commercial casinos, Ohio residents soon will have the chance to bet legally on professional and college sporting events. The signing of HB 29 came in late 2021. Sports wagering already is legal in most other Midwestern states, but Ohio's new law is one of the region's farthest-reaching. It creates a three-tiered licensing structure: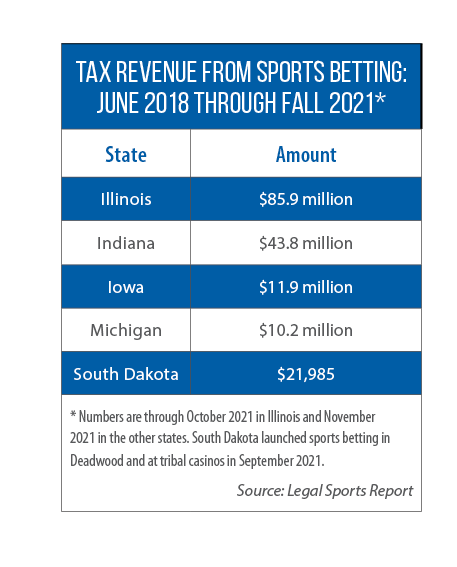 1) online/mobile wagering;
2) in-person sports books at casinos, racinos and other brick-and-mortar locations; and
3) self-service terminals to wager at restaurants and bars. A 10 percent tax will be imposed on sports betting revenue. The state expects to collect $10 million or more in licensing fees in fiscal year 2023.
By 2024, according to the Ohio Legislative Service Commission, sports wagering will generate $24 million in additional tax revenue, perhaps more. A vast majority of that money will go to a new Sports Gaming Profits Education Fund for K-12 schools. Fifty percent of the money in this fund must be used to support interscholastic athletics and other extracurricular activities.
Also in late 2021, Illinois legislators passed a bill (HB 3136) that expands legalized betting to include wagers on in-state college teams, and Wisconsin Gov. Tony Evers amended the state's compact with the St. Croix Chippewa Indians to allow for gaming at tribal-operated casinos.
According to the American Gaming Association, sports wagering is legal in Illinois, Indiana, Iowa, Michigan, Nebraska (not yet operational), North Dakota (limited to tribal casinos), Ohio, South Dakota and Wisconsin.