Nebraska, Colorado eye use of South Platte River's water, and each other
Nebraska, Colorado eye use of South Platte River's water, and each other
---
---
Almost 100 years ago, Nebraska and Colorado ratified an interstate compact to divvy up the waters of the South Platte River, which flows from Park County in Colorado (southwest of Denver) to the Platte River in Nebraska.
Under the South Platte River Compact, Nebraska gets a minimal flow of 120 cubic feet per second (CFS) from April 1 to Oct. 15, as measured at a gauging station near Julesburg, Colo., just south of the state line.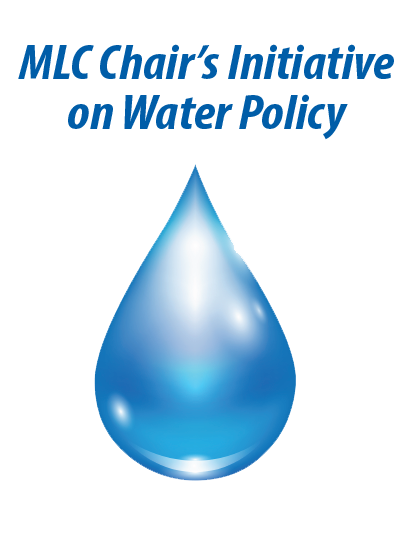 The compact also allows Nebraska to build a canal within Colorado to divert up to 500 CFS from the river between Oct. 16 and March 31 for use in Nebraska.
In his January State of the State address, Nebraska Gov. Pete Ricketts invoked that right, citing Colorado's own plans for the river due to population growth in its Front Range region. Ricketts' proposal: construct a $500 million canal from the river in Colorado to a new storage basin in Perkins County, Neb.
The governor turned to Sen. Mike Hilgers, speaker of the Unicameral Legislature, to help lead efforts on LB 1015, which is now law, authorizing the Nebraska Department of Natural Resources to build and operate the Perkins County Canal, as well as use eminent domain for land acquisition in both states.
(A separate bill, which also became law, allocates $53.5 million in cash reserves to begin work on the project in the next fiscal year.)
"When he asked me to carry it, there was a lot of urgency because of the growth in the Front Range," Hilgers says. "Given what projects have been announced in Colorado, the concern is that if we don't exercise our water rights now, we'll lose them."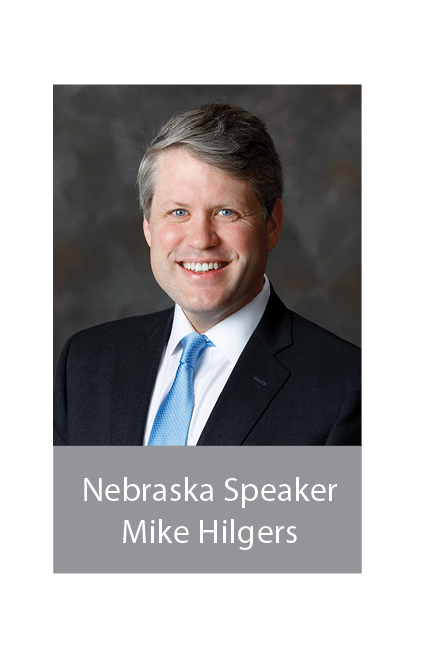 That's an alarm Ricketts sounded again almost six weeks after his State of the State speech.
In late February, the governor cited the final report of a water storage study of the South Platte basin. Such a study is mandated under Colorado law. While acknowledging Nebraska's water rights from April 1 to Oct. 15, Ricketts said, the study omitted mention of any such rights during the non-irrigation season.
Ricketts also pointed to a recently introduced Colorado bill calling for the state to prioritize water projects in the South Platte basin.
"Colorado's leaders believe that 'possession is nine-tenths of the law.' I am concerned that even though Nebraska has clear entitlements to South Platte River water under the terms of the compact, it will be difficult for us to claim what we are owed once municipalities in Colorado become reliant on the water," Ricketts wrote.
Nebraska and Colorado entered the South Platte River Compact in 1923 and '25, respectively, and Congress certified it in 1926, according to The Council of State Governments' National Center for Interstate Compacts. This agreement regulates the states' use and share of water in both the river, which flows from near Denver north into Nebraska where it joins the North Platte River to form the Platte River; and Lodgepole Creek, a South Platte tributary.
"We must take action now to protect this water from being taken," Ricketts wrote. "Our ag producers rely on it for irrigation. Communities along the Platte River use it for drinking water. The water is critical to power generation in Nebraska, and our natural habitats along the Platte depend on these water flows."
The South Platte basin is already home to 70 percent of Colorado's 5.8 million people — a population that the South Platte Basin Implementation Plan predicts will grow between 42 percent and 70 percent by 2050.
To handle that growth, the plan calls for $9.8 billion to be invested in 282 water storage, irrigation, recreation, environmental and aquifer recharging projects. In comparison, Ricketts said the $500 million he wants for the Perkins County Canal "is a bargain."
Water policy has received considerable attention by Ricketts and Nebraska legislators in 2022. In advance of this year's legislative session, for example, a specially formed legislative committee explored ideas for new projects that increase recreational opportunities and reduce flooding.
"We were trying to do something transformational for the state," Hilgers says.
The committee's ideas, endorsed by Ricketts, included investing in a 4,000-acre reservoir between the cities of Lincoln and Omaha, expanding marinas and boat access, and addressing flooding along the Platte River and its tributaries.
Kansas Sen. Carolyn McGinn has chosen water policy as the focus of her Midwestern Legislative Conference Chair's Initiative for 2022. A series of articles will appear in Stateline Midwest this year in support of this initiative.