BILLD Alumni Notes
BILLD News | April 2022
---
---

Illinois Sen. Laura Fine (class of 2014) serves as chair of the Behavioral Health and Mental Health Committee, and is working to address worker shortages in this field. She has introduced legislation, SB 3617, that would accelerate the process for out-of-state clinicians seeking licensure in Illinois. The bill also streamlines re-entry to work after an absence for social workers, counselors and clinical psychologists. Other points of emphasis include supporting diversity in the mental health field as well as recruiting and retaining clinicians in rural and underserved areas. As the result of her leadership role, Fine has received awards from the Community Behavioral Healthcare Association, the Illinois Psychological Association and the Illinois Counseling Association. This session, Indiana Rep. Ethan Manning (class of 2019) sponsored HB 1003, a bill signed into law earlier this year that includes major policy changes to expand the education pipeline for the nursing profession.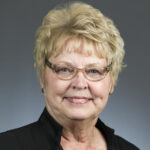 Minnesota Rep. Sondra Erickson (class of 2000), ranking member of the Education Policy Committee, continues her leadership role in this area, with a particular focus on strategies to address students' learning losses during the COVID-19 pandemic. She also recently received a Conservative Political Action Committee award for her legislative work. First elected in 1998, Rep. Erickson will be retiring at the end of her term this year.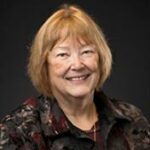 North Dakota Sen. JoNell Bakke (class of 2009) has been appointed to serve on the state's Brain Injury Advisory Committee and the Juvenile Justice Commission. She also recently received an Outstanding Legislator Award from Planned Parenthood.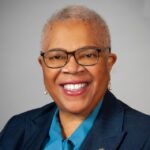 Ohio Rep. Paula Hicks-Hudson (class of 2021) has been appointed to the state's Ballot Board and the Capitol Square Committee. She recently introduced legislation (HB 592) to train urban youths on all aspects of farming and to create a related certification process. Hicks-Hudson also is working on a resolution in support of U.S. congressional efforts to create a Great Lakes Authority. Rep. Hicks-Hudson recently received the YWCA Milestone Award.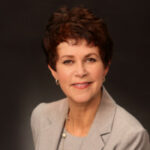 Former Michigan Rep. Amanda Price (class of 2011) has continued her work in public service since leaving office in 2016. Most recently, she was elected Ottawa County treasurer. Price also serves on the Governor's PreK-12 Literacy Commission, an appointment she first received as a legislator.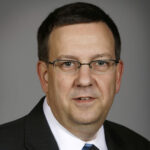 After leaving the legislature in 2016, former Iowa Rep. Kraig Paulsen (class of 2004) spent three years as the director of business analytics initiatives and director of supply chain initiatives at Iowa State University's Ivy College of Business. In 2019, Paulsen became director of the state Department of Revenue; most recently, he became director of the Iowa Department of Management. Have news to share?
Please submit items for Alumni Notes to Laura Tomaka, CSG Midwest program manager for BILLD. She can be reached at ltomaka@csg.org.