States charging into new era
Billions of federal dollars are coming to build up the infrastructure for electric vehicles; states will be at center of decisions on how to invest, incentivize and regulate
---
---
Later this year, all states will begin getting a five-year, $7.5 billion jump-start — in the form of formula funds and competitive grants under the Infrastructure Investment and Jobs Act — to build up their fleets of electric vehicles and to build out their EV charging infrastructure.
For some Midwestern states, the money will add to existing state EV infrastructure programs and policies; for others, brand-new initiatives will be created and funded.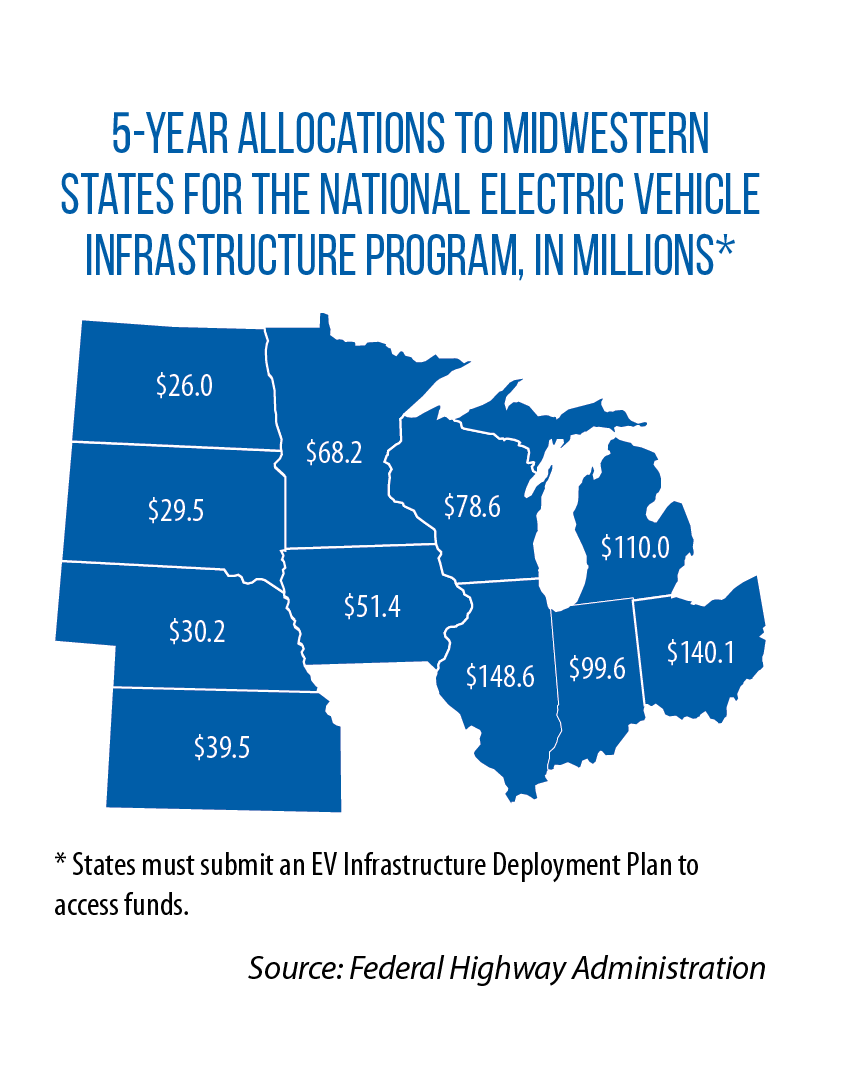 The Alliance for Automotive Innovation, an auto industry group, calls the IIJA funding a "once-in-a-generation opportunity," comparing it to federal investment in the Interstate Highway System in the 1950s.
"States really need to begin thinking about the design and implementation of this program, about how they want to spend these dollars," says Karen Glitman, a former Vermont legislator who serves as senior director of distributed energy resources at the Center for Sustainable Energy.
Of the $7.5 billion, $5 billion will go to states via the National Electric Vehicle Infrastructure Program (NEVI) for the installation of fast-charging stations every 50 miles along state-designated "alternative fuel corridors," which, in the Midwest, are mostly interstate highways.
The remaining $2.5 billion will be distribut ed through 10 competitive grant or set-aside programs for fast-charging EV stations, electric school and transit buses, and even electric ferry boats.
Eligibility for the NEVI money requires states to first file implementation plans (due Aug. 1) spelling out how they plan to use these federal funds.
These plans must address how relevant state agencies will coordinate with each other and engage the public, as well as how they will analyze EV-related needs and conditions.
States must also provide detail on how their deployment of the EV infrastructure will take into account issues such as cybersecurity, workforce diversity, and the needs of rural and disadvantaged communities.
Federal approval of these state plans is expected by Sept. 30.
The NEVI program's goals are to have charging stations — with at least four DC fast chargers capable of simultaneously charging up to four EVs — within a mile of the highway.
EV chargers: location, location, location
Carefully planning the location of charging stations, and ensuring the electrical grid can support them, will be critical to the successful development of EV infrastructure, says Yafeng Yin, director of the University of Michigan's Lab for Innovative Mobility Systems.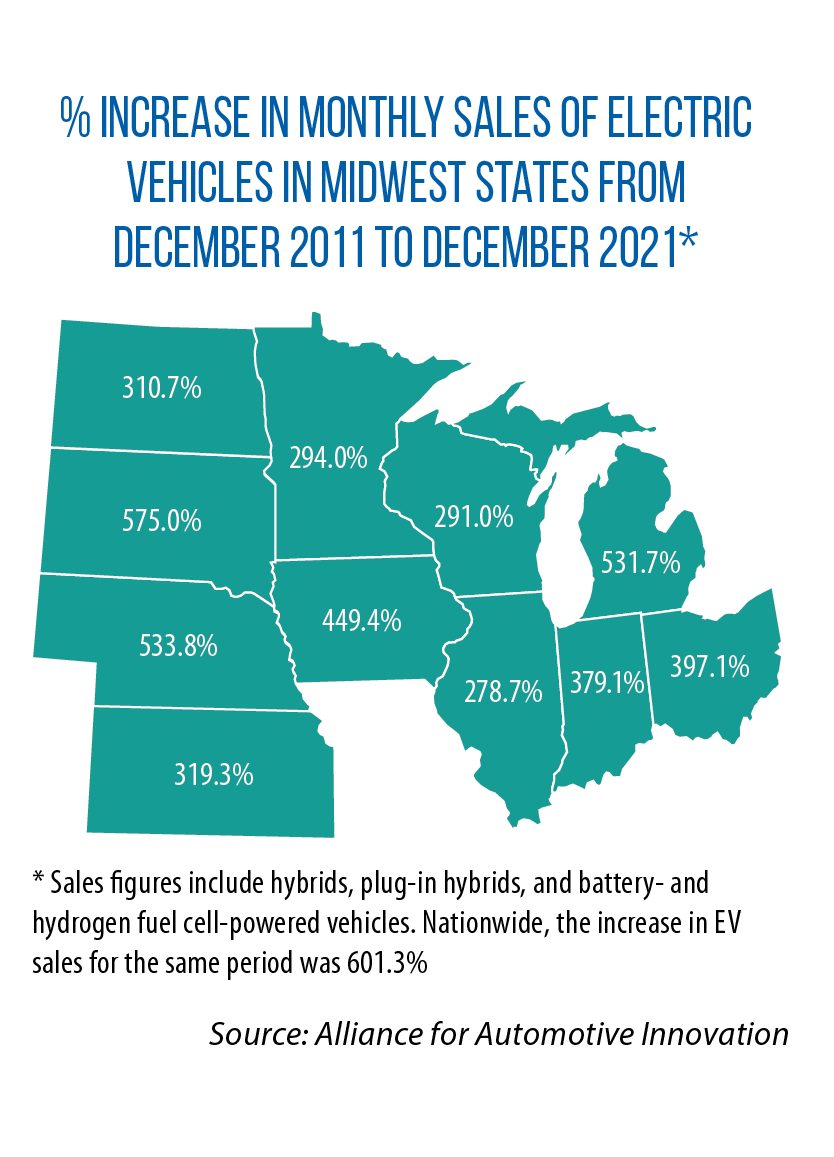 "What's the purpose? Are you supporting inter-city trips or intra-city, or essentially, commuter trips? The needs are different," Yin says about the choices ahead for state transportation policy leaders.
According to Glitman, as part of the planning process, states also should be projecting how many EVs will be on state roadways in the coming years.
Another important consideration: strategically coordinating the placement and funding of charging stations. Some will be eligible for NEVI funding, others will not.
Removing barriers to own, operate EV stations
As part of preparing for an EV buildout, most Midwestern states, but not all, have enacted laws exempting the owners and operators of EV charging stations who sell electricity to the public from being defined — and thus regulated — as public utilities.
The "State Transportation Electrification Scorecard," released in February 2021 by the American Council for an Energy-Efficient Economy, recommends adopting this exemption — a step Glitman also says can remove a barrier to owning or operating a charging station.
Wisconsin Rep. Nancy VanderMeer agrees, saying that's why she introduced AB 588 in September 2021: "Right now, our statutes are silent about that [exemption]."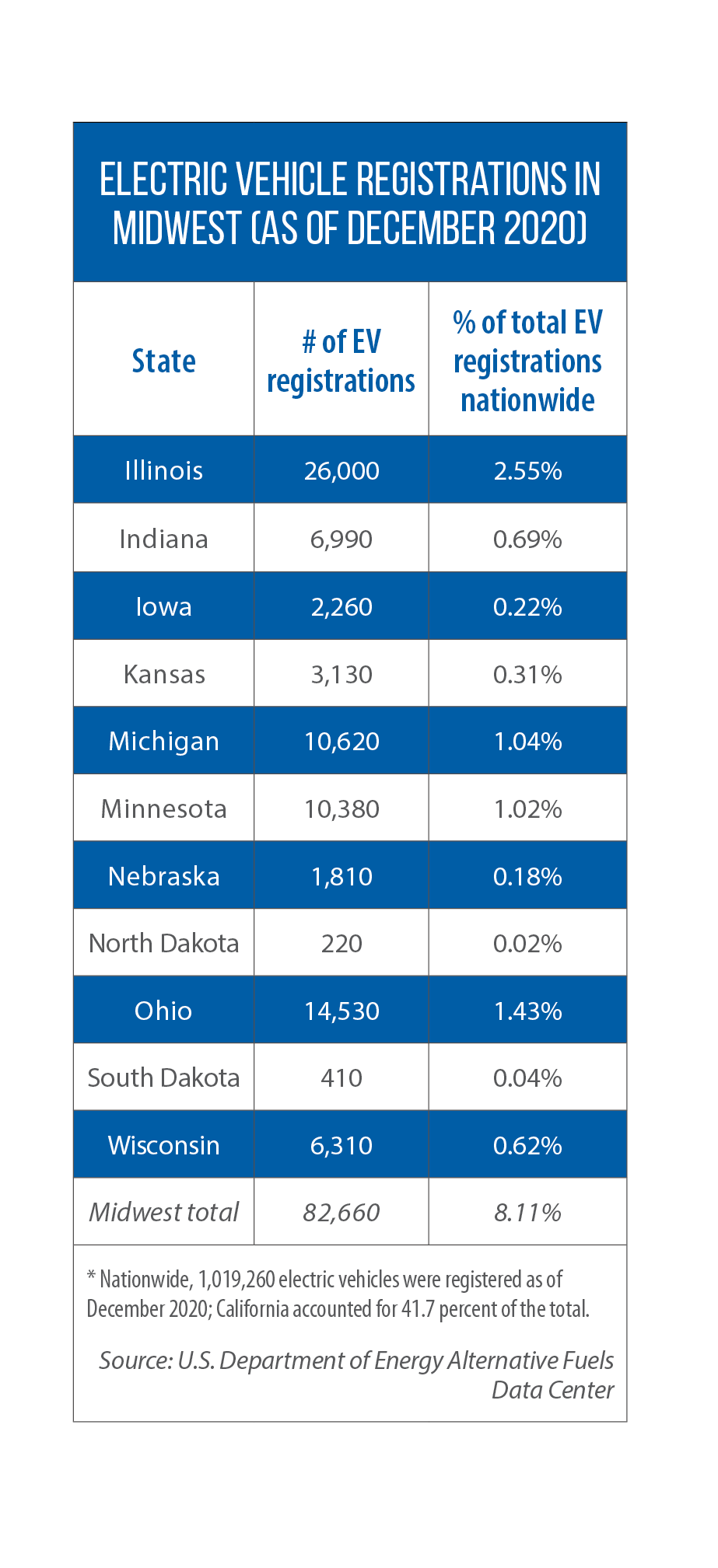 A change in the law is needed, she adds, to give entrepreneurs an easier path to setting up EV charging stations outside of interstate corridors. This, in turn, will help accommodate the use of EVs across Wisconsin, she says, including tourists who often travel to parts of the state far away from interstates.
However, AB 588 and its companion, SB 573, ultimately got bogged down in debate over the details of how (and whether) local governments should be allowed to fund and operate charging stations, VanderMeer says.
She plans to introduce a new version in 2023.
"This gives us an opportunity," she adds. "We'll get a number of new individuals [in the Assembly] bringing new energy and ideas."
Should new buildings be ready for EV charging?
Another policy area for states to consider with the rise of EVs — building codes. For example, one idea is to require new houses to accommodate EV charging.
Eighty percent of charging is and will be done at home, notes Amy Brink, the Alliance for Automotive Innovation's vice president for state government affairs.
In Illinois, the Clean Energy Jobs Act (SB 2408), which became law in December, declares the goal of having 1 million EVs on the road by 2030. To help reach this objective, Rep. Robyn Gabel introduced HB 3125 last year to set home charging standards.
The bill would require all new single-family homes and multi-unit apartment or condominium buildings with parking spaces to be wired for EV charging stations, and all new single-family homes and small multi-family buildings to have at least one EV-ready space.
HB 3125 passed the House in March but stalled in the Senate, due in part to opposition about the new construction requirements. Gabel plans to reintroduce the bill in the General Assembly's 2023 session.
"This isn't a question of 'maybe,' 'what if,' 'in a perfect world,' " Gabel says about the rise of EVs. "This is
going to be our reality."
Benefitting from the past, betting on the future
Even prior to last year's passage of the IIJA, Midwestern legislatures had moved on EV policy to encourage greater use, deployment or construction of electric vehicles in their states.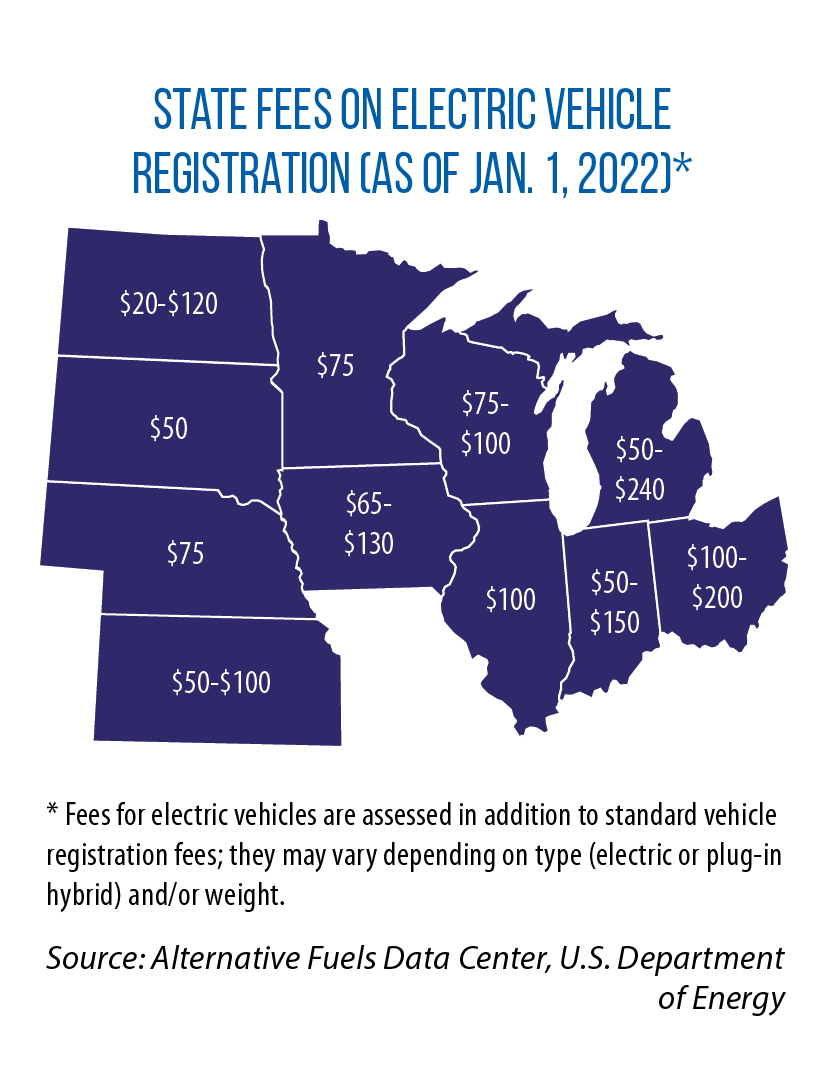 One such step, recommended in the ACEEE's scorecard, is using Volkswagen Environmental Mitigation Trust funding to replace older-model diesel trucks and school or transit buses with electric vehicles, or to support development of EV charging infrastructure. Many Midwestern states have done so, to varying degrees.
Michigan is using VW proceeds to fund the "Charge Up Michigan" program, which provides grants covering one-third of costs or a direct match of what a utility pays (up to $70,000) to help qualifying organizations install Fast Charging DC stations.
Wisconsin used its proceeds to replace older-model transit buses with new diesel or EV/alternative fuel buses.
In Minnesota, eight electric school buses (and charging stations) were awarded to five school districts, in a pilot program that closed in October 2020. The state paid $275,000, or 75 percent of the costs, to replace school buses from model years 1998 to 2009.
In addition to using VW funds, Illinois is dedicating $70 million in state capital funding for grants to build new charging stations and to electrify public transit fleets and school buses.
As an ancillary move that aims to spur economic development, Illinois legislators also passed HB 1769, creating new tax credits and exemptions for EV manufacturers who relocate to the state. Makers of EV components and chargers also qualify for the tax breaks, which vary based on amount invested and jobs created.
The bill, signed in November 2021, came after Rivian launched its production of electric pickup trucks at
a plant in the Illinois town of Normal, while Lion Electric announced plans to open a factory for electric school buses in Joliet.
__________________________________
EV charging policies in Midwestern states: Examples of recently enacted laws, grant programs and other initiatives
Illinois enacts new laws to encourage EV adoption, manufacturing
Two Illinois bills signed into law in 2021 aim to put one million electric vehicles on the road by 2030 and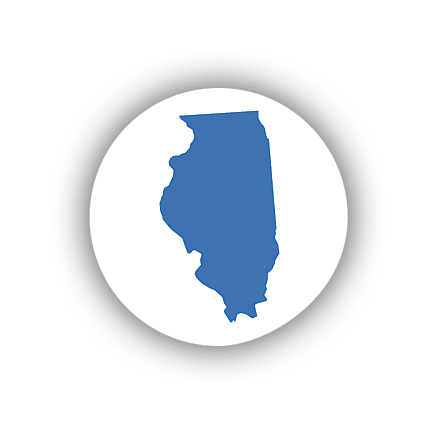 draw EV manufacturers to the state. To reach that vehicle goal, SB 2408 includes several new policy initiatives: 1) a $4,000 tax credit for residents who buy an EV, 2) a requirement that electric utilities file "beneficial electrification" plans to support EV adoption as well as deployment of the necessary infrastructure; and 3) state rebates to help fund up to 80 percent of the cost of installing EV charging stations. HB 1769, meanwhile, creates two tiers of new tax credits and exemptions for EV manufacturers, based on levels of investment and job creation.
Indiana clarifies legal definition of 'public utility' to ease EV charging station installation
Under HB 1221, which became law in March, electric utilities may petition the Indiana Utility Regulatory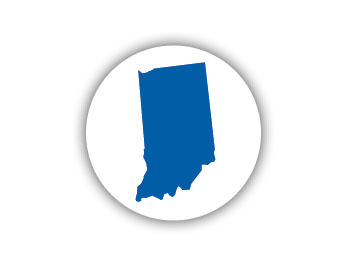 Commission for approval of pilot programs to install, own or operate EV charging stations for "public use."
The law allows third parties to install and operate charging stations; its definition of public use includes
electric school or transit buses as well as EVs owned by private companies used "primarily to deliver goods or services to the public."
Michigan building a 'charge while you drive' test mile and 'Lake Michigan EV Circuit'
The Michigan Department of Transportation in February awarded a contract for a first-in-the-nation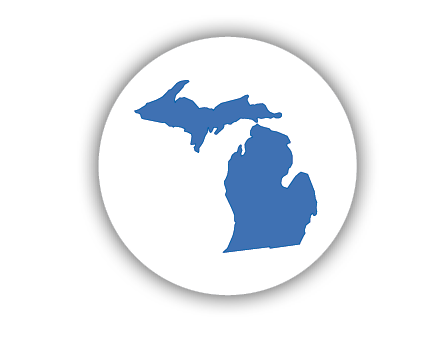 system that allows electric vehicles to be charged while in motion on a public roadway. Sometime in 2023, officials hope to have this battery-charging capability in place on a one-mile stretch of road in Detroit. A second EV initiative is providing $1.25 million in grants to create the "Lake Michigan EV Circuit" — the placement of Level 2 or DC fast-charging stations along roads near lakefront communities, neighboring rural areas, and state and national parks that are top tourist destinations in Michigan.
Minnesota's public utilities guidelines cited in national EV infrastructure study 
The "State Transportation Electrification Scorecard," released in February 2021 by the American Council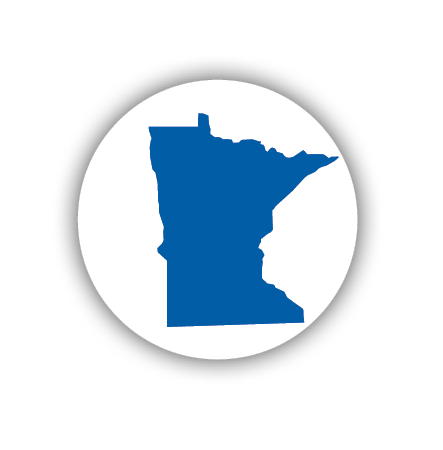 for an Energy-Efficient Economy, rates Minnesota as a regional leader in "guiding financial activity in transportation electrification." The report highlights the Public Utilities Commission's 2019 guidelines to electric utilities for creating investment in EV charging infrastructure. Since 2015, too, Minnesota law has required electric utilities to have a rate specifically designed for EV charging that offers "time-of-day" or off-peak rates to customers who own EVs.