In Indiana, $1,000 'micro grants' are now available for eligible families to get tutoring for their children
---
---
Across Indiana, some families of academically struggling fourth- and fifth-graders are getting first-of-its-kind support from the state: up to $1,000 to spend on intensive tutoring or other interventions. Enrollment in Indiana Learns began in October, six months after the General Assembly's passage of HB 1251.
"We look at this as really a micro grant for parents," says Indiana Rep. Bob Behning, the bill's sponsor. "We wanted to make sure they were the ones who would be the decision-makers on how to use this money."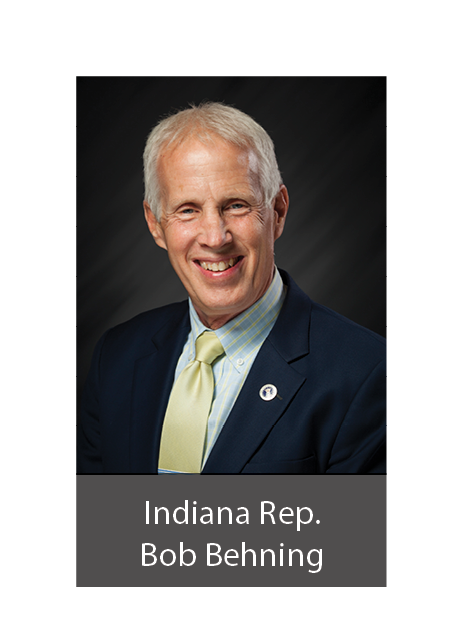 He and other legislators set out general parameters for the tutoring program, and left many details to the Indiana Department of Education.
As far as eligibility, the department chose to make micro grants available to any fourth- or fifth-grader from a low-income family who is not proficient in both math and reading (as determined by scores on Indiana's standardized assessment). Tutoring supports can be delivered through any number of entities — for example, individual current, retired or prospective teachers, colleges and philanthropic organizations, or local schools themselves.
"Families get to select the learning provider, the time/frequency of support, and the format of enrichment support, which can be in person, virtual or follow a hybrid model," notes Holly Lawson, the department's deputy director of communications. Providers, though, are required to meet several guidelines.
At least 60 minutes of services must be provided every week, and be delivered outside of school hours by a credentialed educator. The number of students per tutor cannot exceed three, and the per-student cost cannot be more than $100 an hour. Lastly, any state-reimbursed program must measure learning growth and provide weekly progress reports to parents and schools.
Behning says the new program reflects two longstanding goals of education policy in his state: empower parents and "individualize learning for kids."
But it also is the result of a unique period, one marked by concerns about learning loss during the COVID-19 pandemic and the availability of new federal support for state K-12 education. Indiana Learns is being financed by a portion of state dollars from the federal Elementary and Secondary School Emergency Relief Fund. Grants from this fund must be used within the next two years. However, Behning says if the program proves popular and successful, own-state funding is possible in subsequent years.
Each participating student will receive a one-time grant of $500. A local school can contribute an additional $250 to the student's account (using a portion of the school's federal relief funds); if that happens, the state chips in another $250.
Learning loss, falling scores
According to the Indiana Department of Education, pandemic-related learning disruptions had a moderate to significant academic impact on student performance in English/language arts and a significant impact in math. Learning has since stabilized and recovered for many, but not all, students, the department says.
Nationwide, between 2019 and 2022, math and reading scores among fourth- and eighth-graders declined in most states, according to results from the National Assessment of Educational Progress (see graphic for results from the Midwest). At both grade levels, declines in the national average math score were the largest ever recorded.