Illinois Sen. Elgie Sims joins national leadership team of The Council of State Governments
---
---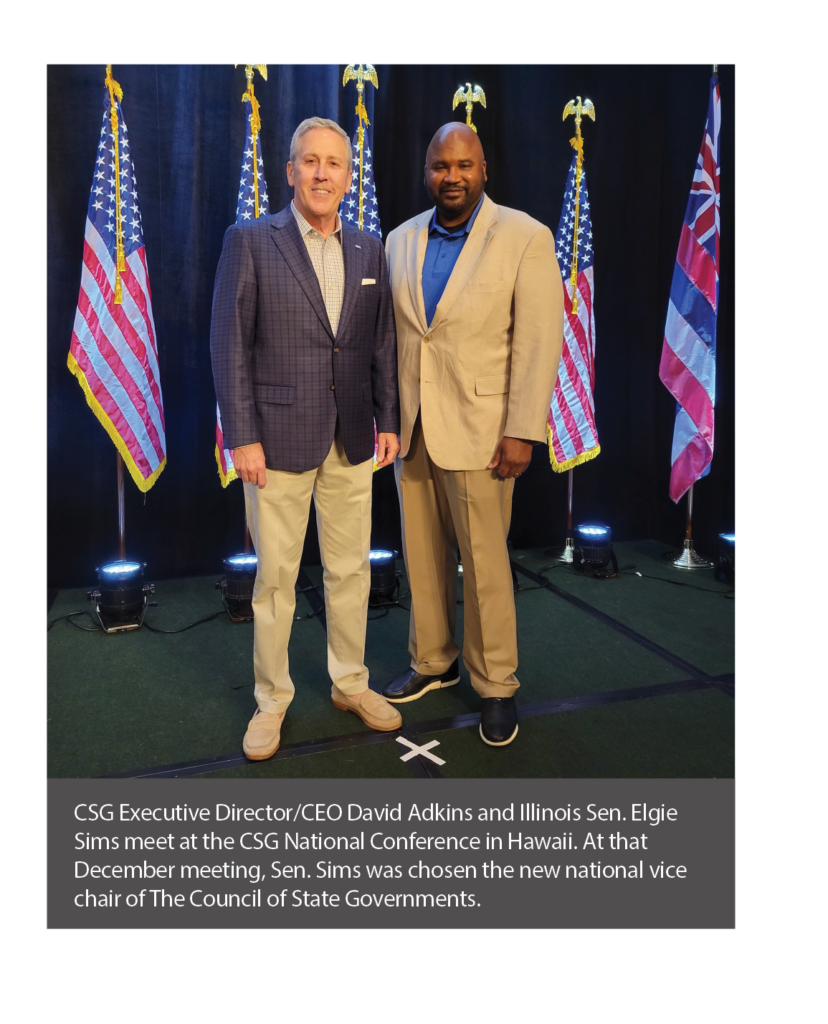 Illinois Sen. Elgie Sims has joined a select group of state legislators and governors leading The Council of State Governments. He will serve as vice chair in 2023, and is in line to be chair-elect in 2024 and CSG chair in 2025.
In July, Sims was nominated by his peers in CSG's Midwestern Legislative Conference to join the national leadership team. That nomination was approved in December at the CSG National Conference by the nonpartisan group's Executive Committee.
A member of the Illinois General Assembly since 2012, and current chair of the Senate Appropriations Committee, Sims served for four years as an MLC officer, including as chair in 2019. (CSG Midwest provides staff support to the MLC.)
Sen. Sims continues to be an active member of the MLC Executive Committee, and also is a 2014 graduate of its Bowhay Institute for Legislative Leadership Development, or BILLD, and a 2015 graduate of CSG's Toll Fellowship Program.
In 2022, Wisconsin Sen. Joan Ballweg served as CSG past national chair and Kansas Gov. Laura Kelly as CSG past president.