Seven Midwest legislators, all BILLD Fellows, graduate from CSG 2023 Toll Fellows program
---
---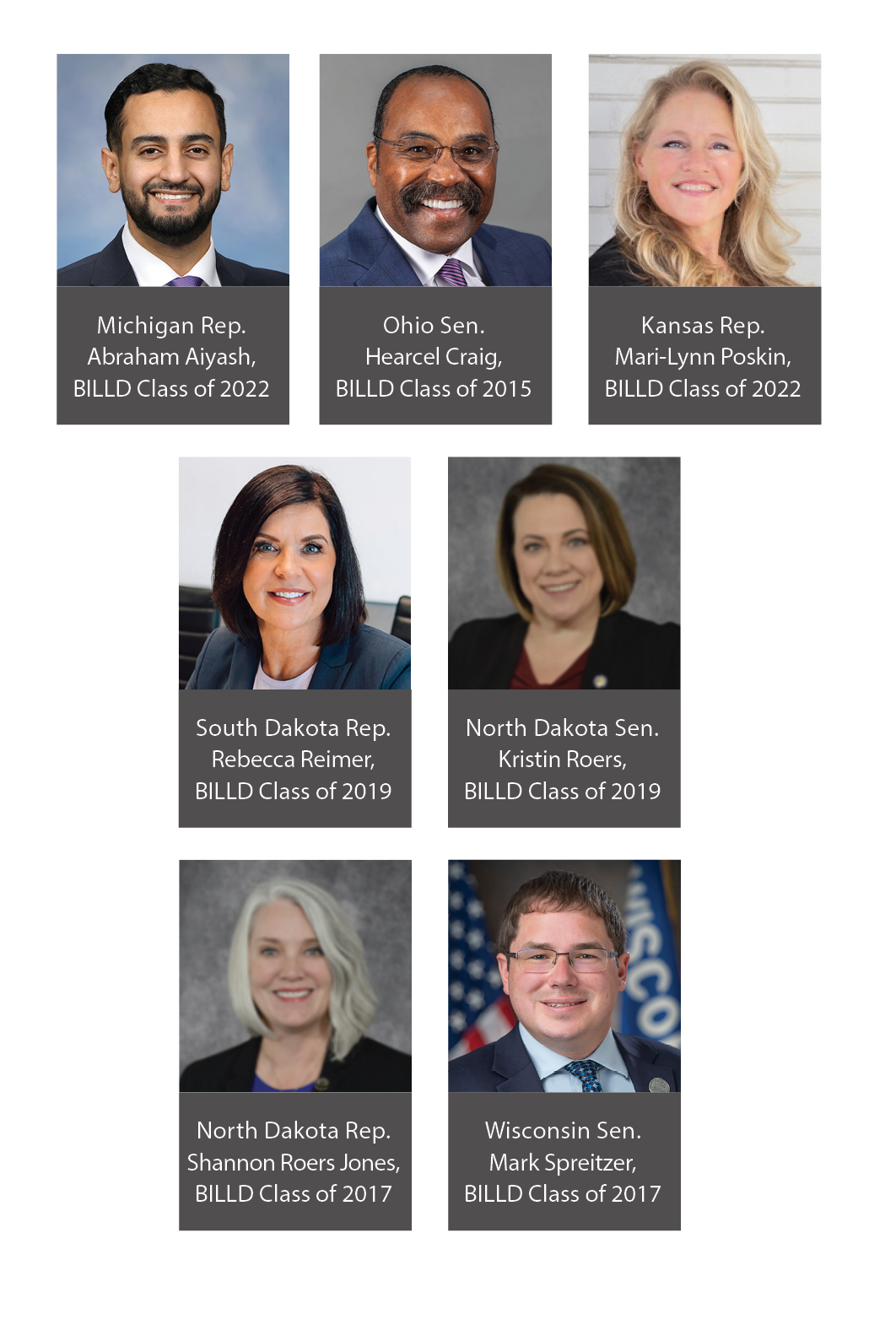 The newest class of national CSG Toll Fellows includes seven legislators from the Midwest, all of whom are graduates of the Midwestern Legislative Conference Bowhay Institute for Legislative Leadership Development.
Toll Fellows is the nation's premier leadership development program for state government officials. Participants are nominated by their peers and chosen by alumni of the program.
Congratulations to the seven BILLD graduates on becoming Toll Fellows (all pictured here).
Commitment to leadership training
Leadership development is a core part of The Council of State Governments' mission to champion excellence in state government. CSG Midwest's BILLD program provides annual training for newer state and provincial legislators from this region. Toll Fellows is an "intensive leadership boot camp" for officials in all three branches of state government.
This year's five-day Toll Fellows program was held in August.
"Fellows are selected based on their demonstrated commitment to solve problems, to work collaboratively to get things done, and their belief that state government can and must be a force for good," said David Adkins, CSG's executive director and CEO.
Here is the full list of 2023 Toll Fellows from the Midwest:
Michigan House Majority Floor Leader Abraham Aiyash
Ohio Senate Assistant Minority Leader Hearcel Craig
Bryan Echols, senior advisor and deputy director of impact investments for the Illinois treasurer
Kansas Rep. Mari-Lynn S. Poskin
Michael Queensland, Wisconsin Senate chief clerk and director of operations;
South Dakota House Majority Whip Rebecca Reimer
North Dakota Senate Majority Caucus Leader Kristin Roers
North Dakota Rep. Shannon Roers Jones
Sara Stolt, deputy commissioner for the North Dakota Department of Health & Human Services;
Wisconsin Sen. Mark Spreitzer
Jason W. Thompson, senior assistant revisor of statutes in Kansas