76th Annual Meeting of the Midwestern Legislative Conference
Learn | Collaborate | Lead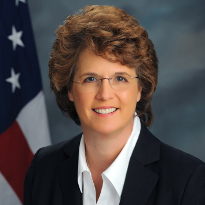 The largest city in Kansas will host the largest gathering of the Midwest's state and provincial legislators next summer. Now entering its 76th year, the family-friendly Midwestern Legislative Conference Annual Meeting is the only event designed by and for the region's legislators. It includes a mix of expert- and legislator-led policy sessions, insightful speakers, and special events for attendees and their guests of all ages.
The meeting will be held July 10-13 in Wichita. Planning efforts are being led by Sen. Carolyn McGinn, incoming MLC chair, and her colleagues in the Kansas Legislature. Details on the meeting — agenda, activities for children and adult guests, registration, etc. — will be posted in the months ahead.
Generations of legislators have taken part in the MLC Annual Meeting, where they are able to explore public policy and connect with fellow legislators in a nonpartisan, welcoming environment.
CSG Midwest provides staff support to the MLC and its Annual Meeting.
If you have questions, please contact csgm@csg.org.