'Protest to progress': State actions in Midwest since death of George Floyd
States such as Illinois, Kansas and Minnesota have taken 'deep dives' into issues of race and equity; a mix of new laws and legislative proposals have been the result
---
---
The death of George Floyd at the hands of police brought people across the country to the streets in protest. Some were state legislators. Among them: Kimberly Lightford, the Illinois Senate majority leader and chair of the state's Legislative Black Caucus.
"I realized I was standing next to people from all across the state who didn't look like me, but they were just as in support of the Black Lives Matter movement and wanting justice for all," Lightford recalls. "It moved me to think, 'We're ready as a community and as a country to undo many of these policies and procedures that actually created these inequities.' "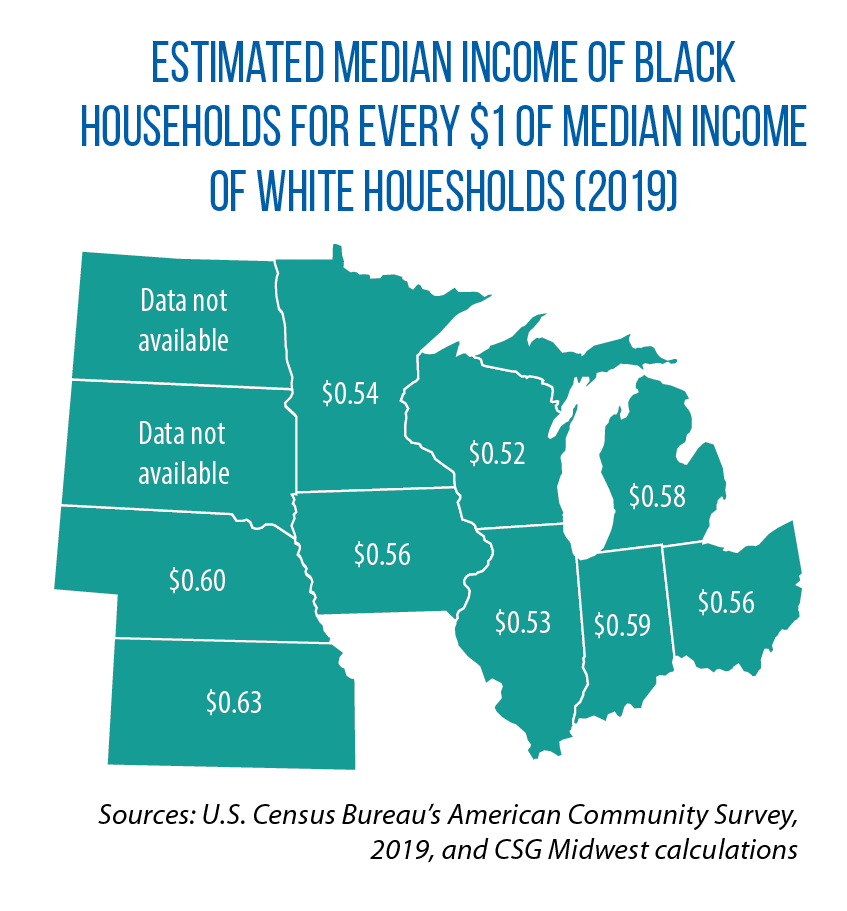 She saw a real chance to "move from protest to progress" — with the Illinois General Assembly helping lead the way.
In only a few months' time, after many hours of legislative hearings and subsequent negotiations, major policy changes in areas such as criminal justice, education and economic development went from the study stage to the desk of Illinois Gov. J.B. Pritzker for signing.
"We all learned together," Lightford says. "I think that is why it was so successful, because of the inclusion, because of the collaboration with our colleagues, because we worked from a place of research and data and best practices. "And we had the support of our governor, Senate president and House speaker."
Policymakers in other Midwestern states, such as Kansas and Minnesota, also have taken this kind of comprehensive approach. Leaders in all three of these states report notable, though varying, progress since the summer.
» View examples of state actions taken in Midwest since summer 2020 »
Unique legislative year, and a chance to learn
The COVID-19 pandemic dramatically changed the policymaking environment for state legislators, and in some ways, it provided some unforeseen opportunities for legislators to focus on issues of racial justice. In Illinois, for example, the Senate only met sporadically last year, but adopted a rule allowing for hearings to take place via Zoom. That decision enabled lawmakers to study a wide range of issues, setting the stage for legislative action in late 2020 and early 2021.
The Minnesota Legislature, meanwhile, held seven special sessions between June and December, primarily to address Gov. Tim Walz's pandemic-related emergency declarations. A bill on police accountability was signed into law during one of these sessions (see sidebar article). In addition, the Minnesota House passed a resolution declaring racism a public health crisis and creating a select committee with this task: "studying, evaluating, and conducting an assessment of the existing policies and practices of the Minnesota House of Representatives through an intersectional lens of racial equity, setting measurable goals to advance equity through these policies and practices."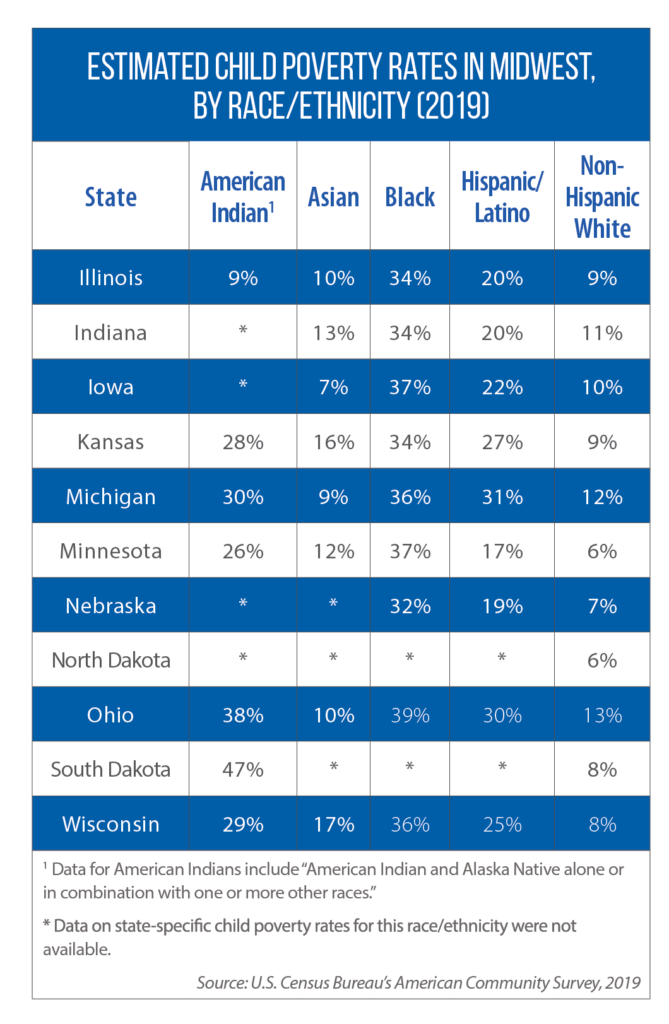 "Where we are today is not just about today," says Minnesota Rep. Rena Moran, one of two co-chairs of the recently created Minnesota House Select Committee on Racial Justice. "It's about a long history of disproportionality and inequities in funding and laws."
For instance, she says, the practice of redlining caused low rates of home ownership among minority communities for generations, and that practice still has major repercussions today. According to Moran, examples like this can be found across many areas; taken together, they give historical context to Minnesota's current racial disparities.
"Equity is not like the icing on the cake," she says, "equity is the butter that is in the cake. It makes the cake."
Minnesota: A look back to help inform future policies
The House Select Committee on Racial Justice decided it did not want to create a report heavy on statistics (for example, data on racial gaps in home ownership and education levels). Instead, it wanted to tell "a story of why we are here," Moran says. "What we knew we had to do was bring forth people with expertise, people who can give us a high-level narrative and historical perspective, so it wouldn't be about people's opinions, but historical fact," she adds.
Released in December, the report also included more than 80 policy recommendations. (Two legislative caucuses in Minnesota, the United Black Legislative Caucus and People of Color and Indigenous Caucus, also have released or are planning to release policy priorities as well.) The committee presented its findings to the Legislature early this year, leaving it up to individual committees to pursue related bills.
As of the end of February, almost a dozen measures had been introduced. They include proposals to:
Illinois: Big changes, in only a few months' time
A flurry of legislative activity has occurred in Illinois over the past few months. Legislators passed bills on criminal justice (HB 3653), police practices and oversight (HB 3653), equity-centered education (HB 2170)and economic opportunity (SB 1480, SB 1608, SB 1980 and SB 1792).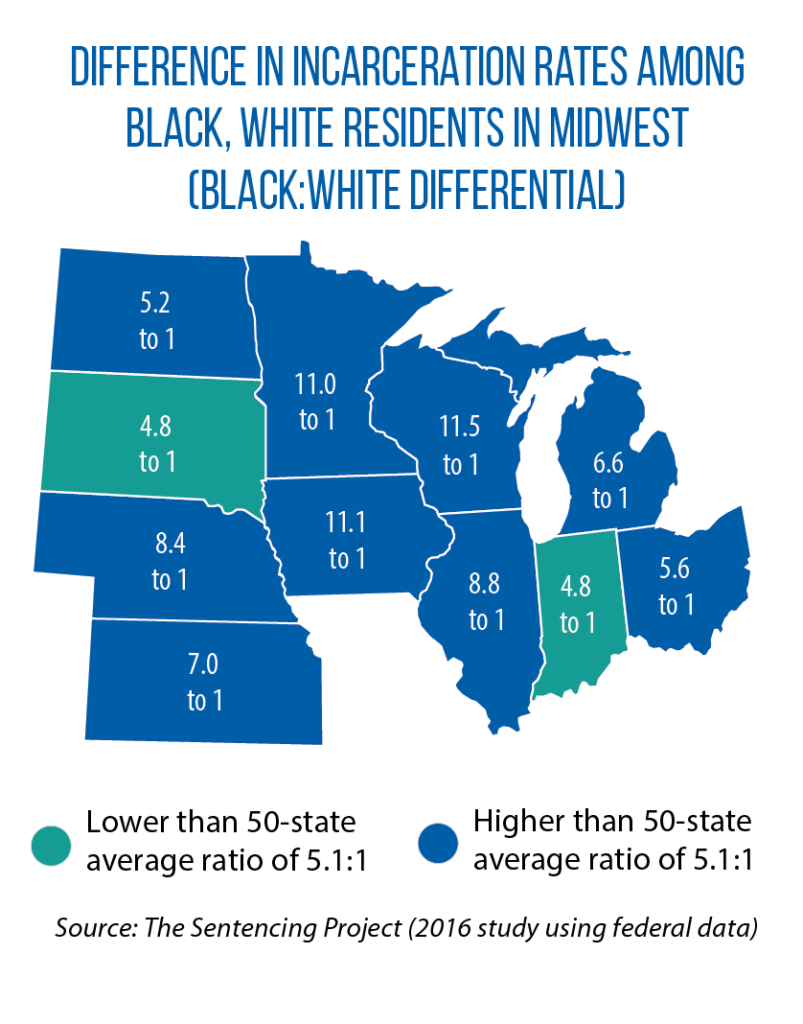 Among the many changes resulting from these various bills:
an end to cash bail;
a requirement that police wear body cameras;
new procedures for certifying and de-certifying police officers;
development of a kindergarten readiness assessment and expansion of early-intervention services for younger children;
changes in the state's graduation requirements and history curriculum;
expansion of trauma-informed school services; • new caps on the loan rates charged by consumer lenders; and
limits on the use of criminal background records as a basis for employment and housing decisions.
These sweeping changes in state law, across many different areas of public policy, are the result of what happened in the aftermath of George Floyd's death. In early July, Sen. Lightford and other members of the Illinois Legislative Black Caucus met for a four-day Zoom retreat.
The caucus brought in experts on issues ranging from disparities in housing and the teaching profession, to food deserts, domestic violence and environmental justice. "We just threw out challenges and then sought out researchers," Lightford says.
Caucus members then came to a consensus on four pillars that Lightford says "impact us from the day we are born to the day we die." Those four pillars are:
1. Criminal justice, police accountability and violence reduction
2. Education and workforce development
3. Economic access, equity and opportunity
4. Health care and human services
Next, the caucus presented its vision to legislative leadership in Illinois and helped organize a series of subject-matter hearings. Bicameral co-chairs were appointed for each of the four pillars. What followed were 32 hearings and more than 120 hours of testimony, with each of the four pillars receiving at least seven hearings.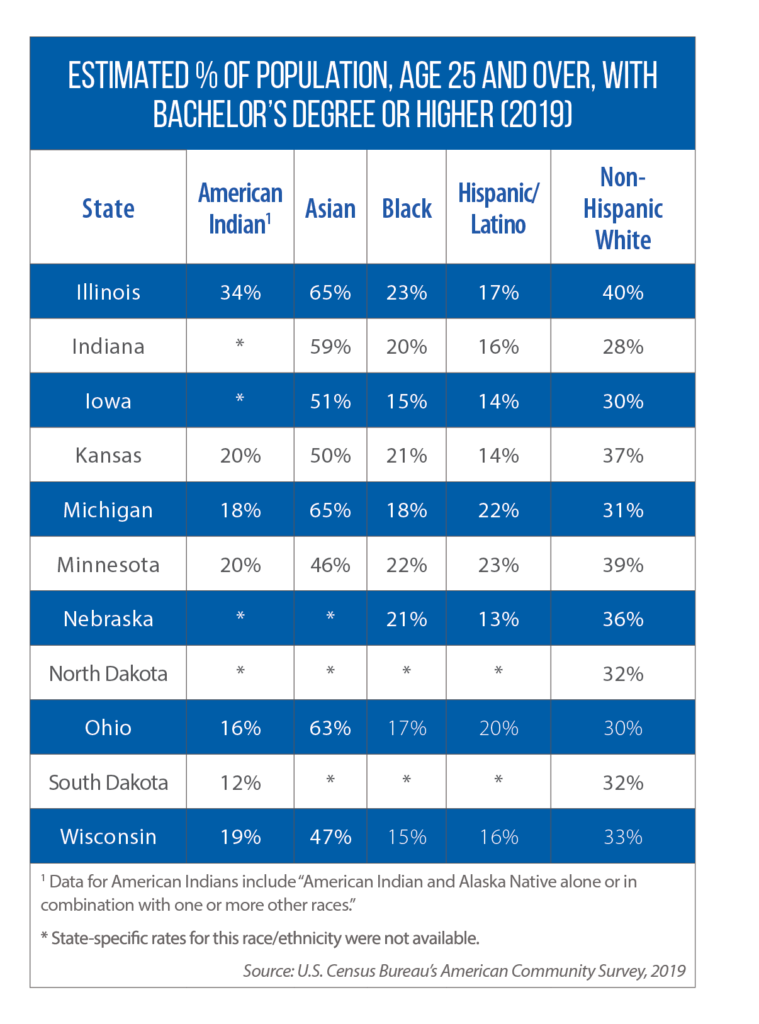 "We developed a bold and transformative agenda that we knew could address the deep roots of racism," Lightford says. "And the best way to do that is not from emotion, not from being discouraged or let down over the years from being a Black elected official, but doing it from the place of research, data and best practices."
The legislative hearings included participation by advocacy groups (those for and against various policy proposals), subject-area experts and the heads of state agencies. After the hearings, the caucus spent another two months developing legislation based on what they had learned. By December, legislators were ready to announce their findings and proposals.
Then, during the Illinois General Assembly's lame duck session in January, the co-chairs for each of the hearings introduced legislation related to the four pillars, most of which successfully passed both chambers before the conclusion of session. Lightford says much more work remains, including in areas such as health equity and school funding. But she believes the recent actions already point to success in moving from "protest to progress."
Kansas: New commission targets Legislative Action, and much more
In Kansas, where a mural of the fiery abolitionist John Brown is displayed prominently in the second-floor rotunda of the Capitol, much of the work on racial equity since the summer has been led by a newly formed, 14-member governor's commission.
Established by executive order in June, this group is studying issues of racial equity and justice in Kansas. Gov. Laura Kelly directed the commission to first focus on actions that state agencies, the Legislature and local governments can take to improve racial equity in law enforcement and policing.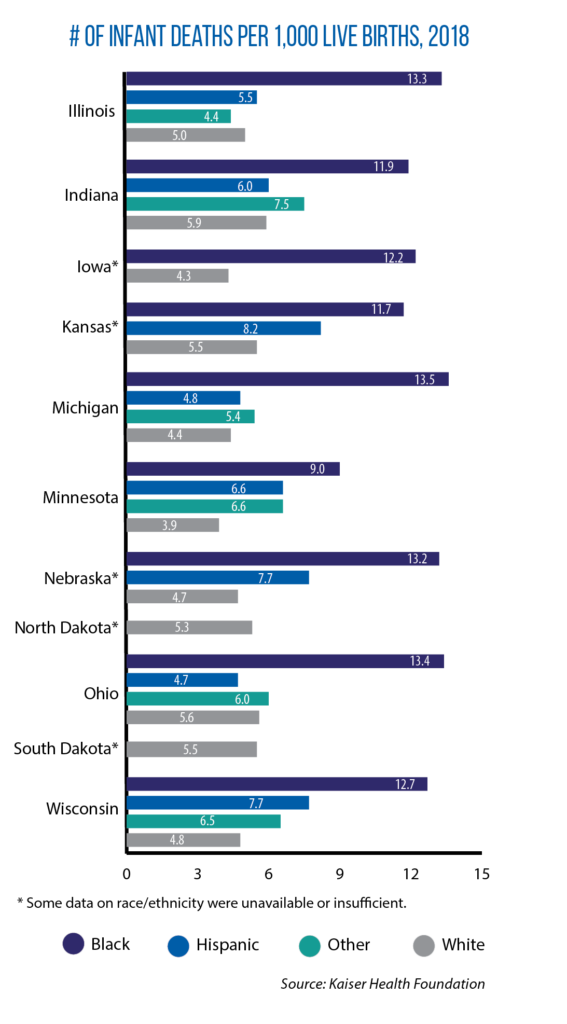 Members of the commission are professionals from law enforcement, academia, public education, public health, local government and the justice system. Over the course of six months, the Kansas Commission on Racial Equity and Justice held 11 virtual full meetings and 26 learning sessions.
"We all come from different perspectives, and it is really a beautiful tapestry of people that come together to address equity and learn together," says Tiffany Anderson, who is co-chair of the commission and Topeka's school superintendent.
By December, the commission had identified more than 60 policy steps that could be taken in the area of law enforcement. These recommendations were organized not only by topic (improved police training and data collection, greater police accountability and investments in behavioral health), but by which branch and level of the Kansas government should carry them out.
In all, the commission developed 30 ideas specifically for legislative action.
"We were looking at big, systemic issues, and they're not something that the Legislature alone can resolve," says Shannon Portillo, who is the commission's co-chair and an associate dean for academic affairs at the University of Kansas Edwards Campus. "But we did push to have it done by December so there could be legislative action during the 2021 legislative session."
As of late February, one commission-based bill had been introduced, SB 247. Sponsored by the Senate Judiciary Committee, the bill would require officers to receive training on use of force and to pass a course on firearms proficiency. SB 247 also includes provisions on the hiring of officers and the administration of psychological testing.
In addition, Gov. Kelly's proposed budget contains additional funding and supports for behavioral health services and for the state's public defender system, both of which were commission recommendations. The group's 14 members also have called for an expansion of the state's Medicaid program, arguing that the lack of access to care for substance abuse or behavioral health problems leads to more encounters with police. Kelly has said the various recommendations, if enacted, can help "create real change for Kansas communities."
And the Commission on Racial Equity and Justice is just getting started. It is now focusing on the social determinants of health, with plans to take a deep dive into areas such as mental health, education, housing and economic opportunity.