MLC Chair's Initiative | 2019 | Civic Engagement
Minnesota programs show power of community service to help states and their communities
---
---
A decade ago, Ami Wazlawik, now a member of the Minnesota House, was graduating from college at an inopportune time — in the middle of the nation's Great Recession. "I was like everyone else," she recalls, "looking for a job."
Instead, she found community service, working with students for a school year as a part of Minnesota's Reading Corps, an experience that had a lasting impact not only on the students she tutored, but on her own life. Wazlawik says Reading Corps helped cement her commitment to being an active citizen, and is one reason she ran for public office.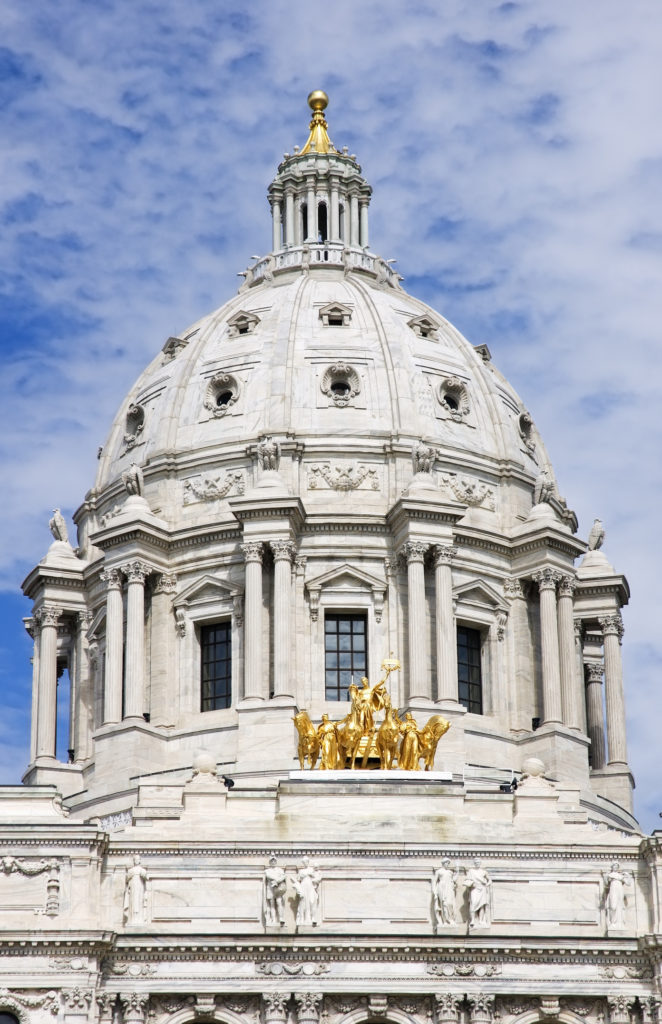 And the program itself is often cited as a national model for how states can leverage the power of public service to address longstanding challenges or long-term goals.
Minnesota Reading Corps began a decade-and-a-half ago, with a legislative appropriation of $150,000 helping bring 24 AmeriCorps members to four Head Start schools. This past session, lawmakers provided an annual appropriation of $7.9 million.
"We've grown to 1,400 members, and we're now in just about every nook and cranny of the state," notes Audrey Suker, chief executive officer of ServeMinnesota, which is the state's administrator of federal AmeriCorps funds.
Those members receive specialized training on how to deliver evidence-based interventions to young students (prekindergarten to third grade) who struggle with reading. Independent studies show that the program has a positive impact on students' achievement levels.
Wazlawik saw the effects firsthand.
"It was more than just those improvements in reading where you saw a difference," Wazlawik says. "With that one-on-one attention, these students have a caring adult to talk to. And when they start seeing success, in an area where they have really struggled, that really boosts their confidence."
One lasting memory for Wazlawik: Seeing one of her students smile for the first time, because the child's parents were so proud of the progress being made.
Individuals such as Wazlawik who take part in Reading Corps, Math Corps (another ServeMinnesota initiative that works with fourth- to eighth-grade students) and other AmeriCorps programs are more than volunteers. They get paid a stipend, receive health insurance, are eligible for education scholarships, and are expected to work long hours.
Wazlawik calls it "public service work."
Just as Minnesota ranks high on rates of volunteerism, the state stands out for the amount of public-service work being done in the state. Another example of this is the Conservation Corps, which has young people involved in a wide range of projects — whether it's improving trails, helping with invasive-species management or responding to natural disasters.
"What makes us unique is that we have a rich and supportive model within state government," says Mark Murphy, executive director of Conservation Corps Minnesota and Iowa. According to Murphy, the Corps' budget includes a mix of state and federal dollars, but funding mostly comes from its "fee-for-service partners" — state and local agencies that hire the Corps for environmental-stewardship projects.
"It provides a low-cost labor force that also includes a social good, which is national service," Murphy says.
According to Kaira Esgate, chief executive officer of America's Service Commissions, states and their legislatures can play a critical role in fostering a culture of community service:
improve civic education in the schools;
allocate state funds to expand service opportunities and secure additional federal dollars (Minnesota does this via its appropriations for Reading Corps and Conservation Corps, for example);
provide benefits and incentives for individuals who participate in community service (scholarships, tuition discounts, tax credits, etc.); and
give State Service Commissions the flexibility they need to receive state appropriations and private funds in order to better leverage federal funds.
Illinois Sen. Elgie Sims has chosen civic engagement as the focus of his Midwestern Legislative Conference Chair's Initiative for 2019. A series of articles will be written in 2019 in support of this initiative.