Capital Closeup | Balance of power among state branches of government
Power of auditing, committees helps check executive branch and ensure adequate legislative oversight
---
---
As part of her study of the nation's state legislative institutions, on topics such as term limits and oversight of the executive branch, Marjorie Sarbaugh-Thompson found herself viewing old, archived committee hearings in Michigan from a few decades ago.
The subject was turkey habitats. The place was a cramped committee room in Lansing. Led by two lawmakers — one Democrat, one Republican — the legislative branch was grilling members of the executive branch on implementation of a law to protect the state's population of wild turkeys.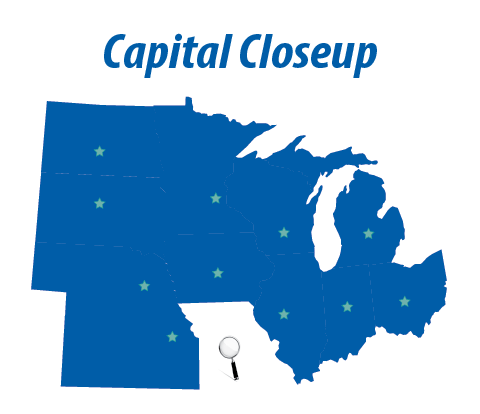 "They were sharing notes and drilling down with an incredible amount of knowledge, about the law and about turkeys," she says. "It was a gold standard in legislative oversight."
That work in Michigan was being done largely outside the public eye, on a subject not likely to win or lose anyone an election. Yet this bipartisan group of lawmakers found it to be an integral part of their responsibility.
"I would hope that legislators see oversight as a big part of their job, at least one-third of it," says Sarbaugh-Thompson, a professor of political science at Wayne State University. "If we're spending the money [on a program, agency or regulation], we ought to want to make sure it's going where it's supposed to go and that it's working."
Extraordinary times
Unlike that overlooked work done in Michigan years ago, the balance between executive authority and legislative oversight has received lots of attention in recent months due to state policies related to the COVID-19 pandemic.
In early June, for example, Kansas lawmakers met in special session to hammer out a deal between the Republican-led Legislature and Democratic Gov. Laura Kelly over issues such as emergency disaster declarations and the spending of pandemic-related funds from the federal government. Under the negotiated agreement (HB 2016), the governor's emergency disaster declaration can run through Sept. 15, after which approval is needed by a State Finance Council made up mostly of legislative leaders. In addition, this council must sign off on the Kansas executive branch's use of federal coronavirus-relief funds.
Minnesota also has recently created new forms of legislative oversight, and in Wisconsin, a legislature-initiated lawsuit resulted in the executive branch's stay-at-home order being struck down by the state Supreme Court in May.
Ordinary times
In ordinary times, too, the legislative branch has a critical role to play in reining in the powers of the governor, monitoring the performance of state agencies, and ensuring taxpayer dollars are being used wisely, Sarbaugh-Thompson says. It's not a simple task, especially in states where legislators are term-limited or part-time. But the legislative branch has several institutional tools at its disposal, such as:
the use of auditor's offices;
the ability of special committees to review, and sometimes overturn, administrative rules;
the role of legislative committees in monitoring state programs, agencies, finances and contracts; and
the power of advice and consent.
Some state legislatures are employing these powers more forcefully than others, says Sarbaugh-Thompson, who helped lead Wayne State University's 50-state analysis (released in 2019) of legislative oversight. Illinois, Minnesota and Ohio ranked as among the strongest oversight states.
In Illinois, a bicameral committee that reviews agency rules has equal representation among the two parties and is given powers that "are extraordinarily strong ­— trending toward a legislative veto," the Wayne State study found.
Ohio's high marks on oversight were due to the strength of legislative fiscal analysis of bills and regulations, as well as "the vigor with which sunset review of boards, commissions and rules is pursued."
Of all the institutional tools she studied, Sarbaugh-Thompson singles out the auditing role as especially important.
Minnesota's Office of the Legislative Auditor has two separate divisions: one scrutinizing agency spending, the second conducting evaluations of state programs. The office is overseen by a bicameral legislative commission with membership evenly divided among the two parties.
"When you don't have that balance, the level of oversight depends very much on whether the governor is from the same party [as the legislature] or not," Sarbaugh-Thompson notes. "That shouldn't be the case when it comes to oversight."
Outside the Midwest, in the state of Washington, a voter-initiated law from 2005 created a new auditor's office (independent of the legislature and governor's office) and dedicated a portion of the state sales tax to fund its work. As part of that law, the legislature must hold hearings on every audit study and report on implementation of recommendations made by the auditor's office.
Capital Closeup is an ongoing series of articles focusing on institutional issues in state governments and legislatures.