Capital Closeup | Checks and balances
Ohio legislature curbs emergency powers of governor, local health officials
---
---
Ohio lawmakers have rebalanced the powers of the legislative and executive branches during states of emergency by employing one of the most familiar legislative tools in the nation's checks-and-balances system — overriding a veto by the executive branch.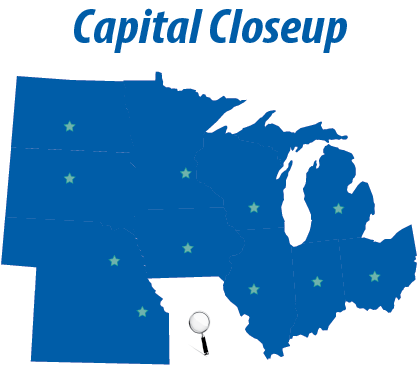 As part of SB 22, which takes effect this summer, a governor-issued state of emergency is limited to 90 days, after which the General Assembly must approve an extension. The legislature will be able to end any governor-declared emergency after 30 days. In addition, a six-member legislative committee will be activated during a health emergency to oversee actions taken by the executive branch.
The new law also curbs the powers of local boards of health. They cannot close schools or bar public gatherings, and quarantine and isolation orders can only apply to "specific individuals that have been medically diagnosed with or have come into direct contact with someone who has been medically diagnosed with a specified disease."
In his veto, Gov. Mike DeWine warned that SB 22 "goes well beyond the issues that have occurred during the COVID-19 pandemic" and "strikes at the heart of local health departments' ability to move quickly to protect the public from the most serious emergencies Ohio could face." Legislators in both chambers swiftly overrode the veto.
In a second Midwestern state, Indiana, Gov. Eric Holcomb vetoed HB 1123, a bill authorizing the legislature to meet in emergency session to address a governor's declared state of emergency. Holcomb said the state's Constitution explicitly gives the governor, not the legislature, the power to call special sessions. The legislature subsequently overrode Holcomb's veto.
Capital Closeup is an ongoing series of articles focusing on institutional issues in state governments and legislatures.