Fruits of a Nebraska 2021 law: More statewide coordination to get locally grown food in school cafeterias
---
---
Since he joined the Legislature, Nebraska Sen. Tom Brandt has been eager to find ways of providing Nebraska children with more opportunities to access and enjoy the foods grown right in their home-state communities. A good place to start, he says, was the nation's largest "restaurant chain" — K-12 school lunch programs.
And Brandt's vision for a more robust farm-to-school program in his home state appears to be becoming a reality. One year after the passage of LB 396 (it received unanimous legislative approval), local producers were being offered state-led training sessions on the process of selling to schools. Likewise, leaders from select Nebraska schools had participated in virtual Farm To School institutes, where plans were developed on how to bring locally grown foods to their cafeterias.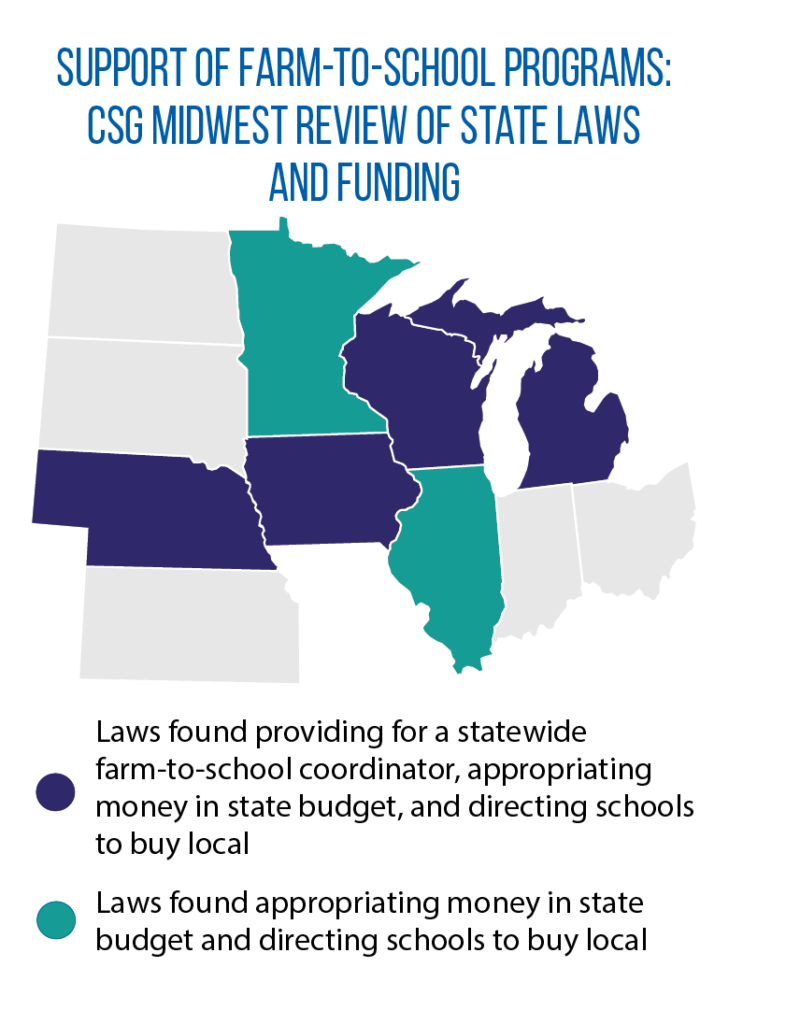 "The economic benefits of farm-to-school percolate throughout our local communities," says Brandt, whose background includes work as a food system engineer and farmer. "By providing a stable, reliable market for local produce, it enables Nebraska communities to start recapturing a portion of the 90 percent of our school food dollars that are currently leaving the state."
Previously, he adds, one missing piece in state policy was a full-time farm-to-school coordinator — someone to connect farmers and schools and to raise awareness about the program. Hiring such a coordinator was recommended by an interim legislative task force in 2020 and subsequently included in LB 396, which established the statewide Farm to School program.
"It's a win for our farmers, it's a win for our communities, and it's a win for our students at our schools," Sarah Smith, who was hired by the Nebraska Department of Education as the farm- to-school coordinator, says about local procurement.
Through the Farm to School Institute, eight school teams were connected with coaches and developed action plans for implementing programs this school year. (The institute gets funding from the U.S. Department of Agriculture and assistance from Nebraska Extension.) Along with the institutes for school leaders on local procurement and training for producers on selling locally, other new or growing initiatives in Nebraska include:
Brandt also believes that by raising awareness among young people about Nebraska agriculture and how food is made, LB 396 can help build the state's future workforce in this sector of the state's economy.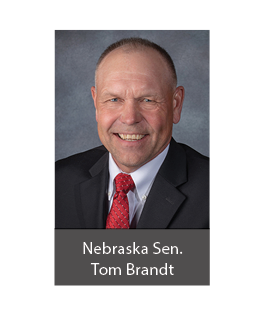 One provision in the new law, for example, says the farm-to-school program "may include activities that provide students with hands-on learning opportunities, including, but not limited to, farm visits, cooking demonstrations, and school gardening and composting programs."
"If [it] encourages some young people to get involved in agriculture and food, and provides an opening for those young people to farm, it's a winning proposition," says Brandt, who this year has proposed expanding to include early-childhood education programs (LB 758).
Across the Midwest, there is a great deal of variability in terms of the scope and reach of farm-to-school programs, as well as how they are formalized in state law.
Nebraska has now joined Iowa, Michigan and Wisconsin with a comprehensive program that includes a statewide coordinator, budget appropriations, and resolutions or laws directing schools to buy local. Recently, too, Michigan and Minnesota legislators appropriated additional funds for schools to increase their purchase of locally sourced foods. In Michigan, schools are incentivized with matching funds: 10-cents-per-meal for purchasing and serving foods grown in the state.