New Minnesota grant program helps youth emerge from foster care system
---
---
A new grant program will provide Minnesota youth and young adults who were in the foster care system with financial aid to attend participating public, private or tribal colleges and universities.
The Fostering Independence Grant program is funded with $3.8 million authorized in the state's 2021-22 budget (HF 7 of the 2021 special session). Awards can be used to cover tuition and fees, books, housing and transportation.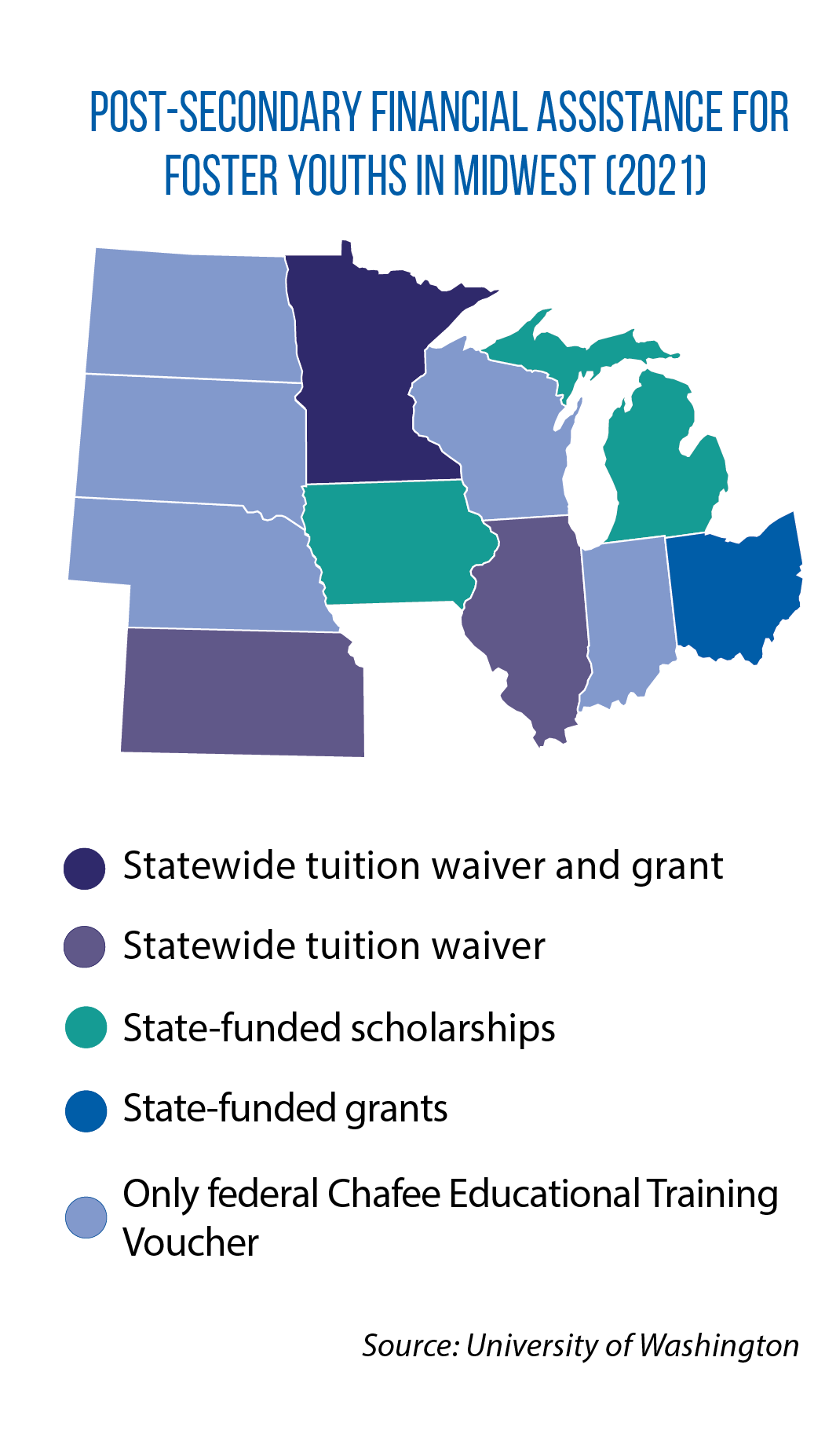 Students must be Minnesota residents under age 27 who are either already eligible for the state's Education Vouchers for Former Youth in Foster Care program, or have been in the state's foster care system at any time from age 13 whether that means placement in, or adoption from the system.
To be considered, students just fill out the Free Application for Federal Student Aid or the Minnesota Dream Act applications. Students who self-identify as having been in foster care (and who meet all eligibility requirements) will automatically have the Fostering Independence Grant factored into their financial aid packages.
In a June 9 press release from the Minnesota Office of Higher Education, Hannah Planalp, foster advocates program manager, said the new grant funding changes the calculation for the 80 percent of foster youths who want to go to college.
"That dream can be real now," she said. "These grants will ease the burden of meeting basic needs so that fosters can follow the pathway that is right for them."
The Ohio Reach scholarship program has similar eligibility for youth exiting the state's foster system. It provides a $1,000 award per semester, renewable for two semesters, up to four years. The award can be used for tuition and fees, and books and supplies.
All states (and the District of Columbia) manage the federal Chafee Education and Training Voucher program, which offers students from foster systems up to $5,000 annually for post-secondary education or training. Those funds may be used for tuition and fees, books and housing. The Family First Prevention Services Act of 2018 made youth from foster care eligible from ages 14-26, and allows ETV funds to be used for 5 years total.