10 Midwestern states, 10 new laws enacted in 2022 with bipartisan support
---
---
In a given year, hundreds, sometimes thousands, of bills are introduced in a single state legislature. The highly partisan measures often receive the most public attention.
But then, as Michigan Senate Majority Floor Leader Dan Lauwers noted in an interview earlier this year with CSG Midwest, there are the "95 percent" — bills that aren't strictly partisan, can gain widespread support, and can make a positive difference in people's lives.
As the calendar year winds to an end, CSG Midwest is looking back at the 2022 legislative sessions with a focus on laws enacted with bipartisan support. For each of the 10 states where legislators met (North Dakota only holds session in odd-numbered years), we identified one such law.
---
Michigan invests big in new scholarship program
When young people across Michigan graduate from high school this spring, a vast majority of them will be eligible for state-funded scholarships to attend college. An initial investment of $250 million is being made as part of the state's FY 2023 budget, with legislators coming to final agreement this fall on the new Michigan Achievement Scholarship.
Under SB 842, a qualifying student will receive as much as $27,500 ($5,500 per year, for up to five years) to attend one of Michigan's public universities. Alternatively, he or she could get up to $8,250 (over three years) to attend a community college, $20,000 (over five years) to attend a private postsecondary school, or $2,000 to take part in job training. Some of this money comes in the form of a first-dollar scholarship; some is last-dollar (tuition costs are covered only after other financial aid has been used).
Students will be eligible for the scholarships if their family demonstrates a financial need when they complete the Free Application for Federal Student Aid.
According to Gov. Gretchen Whitmer, 94 percent of Michigan students attending community colleges and 76 percent going to a public university will qualify.
SB 842 was passed by the Michigan Senate without a single "no" vote and by a vote of 78-26 in the House (five members did not vote). Gov. Gretchen Whitmer signed the measure in October.
---
Wisconsin stiffens penalties to protect health care workers from threats and violence
Amid reports of increased violence against health care workers across the country, Wisconsin legislators advanced a measure in early 2022 that enhances penalties for perpetrators of these crimes.
AB 960 was signed into law in March, building in part on a measure from two years ago that made battery to a nurse a felony rather than a misdemeanor. (In Wisconsin, the crime of battery is typically a misdemeanor.) Under the 2022 law, if an individual "intentionally causes bodily harm" to any person working in a health care facility, he or she faces potential felony charges — punishable by up to six years in prison, a fine of up to $10,000 or both.
A threat of violence to these workers, as well as their family members, also is now a felony, if it is "a response to an action occurring at the health care facility."
AB 960 passed the Wisconsin Assembly and Senate with only a single "no" vote. Gov. Tony Evers signed the law in March.
---
Minnesota offers help for drought-hit farms, seeks broadband expansion
In Minnesota, the only Midwestern state with a split-control Legislature in 2022, leaders from both parties came together on a bill (HF 3420) to support drought-impacted farmers as well as bring broadband to the state's hardest-to-reach areas.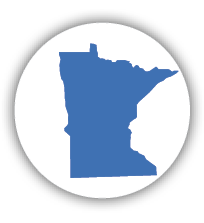 Checks of up to $3,143 were sent this summer to nearly 3,000 Minnesota livestock farmers and specialty crop producers. To apply for these state payments, a producer's farm operation had to be located in a county or nearby county designated as a natural disaster area due to drought conditions during the latter half of 2021. Another $2.5 million was appropriated for drought-relief loans and $5 million for reforestation.
Minnesota also is using a mix of federal and own-state dollars to close gaps in broadband access. New with this year's passage of HF 3420: a pilot program that enhances the state's funding match for projects that get high-speed internet to lower-density areas. Typically, qualifying projects have been eligible for state grants equal to 50 percent of the total costs. The $30 million pilot program allows for a 75 percent match if lower grant amounts are "not adequate to make a business case for the extension of broadband facilities."
HF 3420 passed the House by a vote of 69-64 and the Senate by a vote of 66-1. Gov. Tim Walz signed the measure in May.
---
Iowa, a national leader on ethanol production, adopts first-of-its-kind E15 mandate
Extensive legislative negotiations over the future of ethanol policy in Iowa culminated with bipartisan approval of a bill that establishes the nation's first E-15 mandate.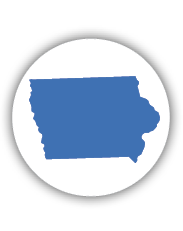 HF 2128 requires most retailers to sell gasoline with a blend of 15 percent. Exemptions from the mandate are available for smaller gas stations (those that sold less than 300,000 gallons of gas in 2020) or locations with incompatible equipment. To help retailers make the necessary infrastructure changes, legislators have created a three-tiered system of grant funding, with the state covering anywhere from 70 percent to 90 percent of the costs depending on the size of the gas station and whether it already had been selling E-15 blends. Additionally, infrastructure grants are available for businesses that sell biodiesel blends of 20 percent or more.
Another provision in HF 2128 increases the state's per-gallon biodiesel tax credit and extends it through 2027.
HF 2128 passed in the House by a vote of 81-13 and in the Senate by a vote of 42-3. Gov. Kim Reynolds signed the measure in May.
---
Ohio expands rights of students to religious expression
Three years ago, as a cross-country runner on her local high school team, Noor Alexandria Abukaram was disqualified from a race because of a hijab she wore during the competition.
Soon after that incident, she began working with legislators on getting a bill on freedom of religious expression to the finish line.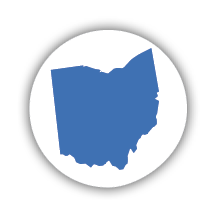 That work paid off with this year's SB 181, which generally prohibits a school or interscholastic athletics organization from preventing the wearing of religious apparel (headwear, clothing, jewelry or other coverings) during athletic or other extracurricular events. An exception is made for any apparel that poses a "legitimate danger to participants."
Prior to the law, under Ohio High School Athletic Association rules, student athletes were banned from wearing head coverings unless they had been granted special permission prior to the event. Now, schools, conferences and the state association cannot require students to secure advanced approval or written waivers.
SB 181 received unanimous approval in the Ohio House and Senate; Gov. Mike DeWine signed the bill in February.
---
Nebraska targets financial help for teachers early in their careers
Nebraska needs more teachers, and a new law aims to attract more young people to the profession. Under LB 1218, the state will spend up to $5 million a year to help full-time classroom instructors repay their loans; the total amount of assistance for an individual teacher could be as much as $25,000 ($5,000 annually for up to five years).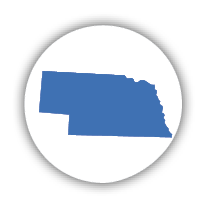 The law also expands the reach of Nebraska's existing Attracting Excellence to Teaching Program, under which early-in-their-career teachers have been eligible for loan forgiveness (up to $3,000 annually, for up to five years, and a higher amount for being employed in high-need districts). A provision in LB 1218 now makes student teachers in Nebraska eligible for up to $1,000. The same measure makes changes to the teacher certification process, in part to make it easier for individuals with out-of-state licenses to secure work in Nebraska.
Additionally, the State Board of Education can no longer require passage of a state-administered basic skills exam as a prerequisite for young people to enter Nebraska's teacher-education programs.
LB 1218 passed on a vote of 46-0-3 in the Unicameral Legislature; Gov. Pete Ricketts signed the bill in April.
---
Illinois defines and cracks down on organized retail theft
Illinois has defined a new crime of "organized retail theft," and is providing law enforcement with additional tools to combat it. Lawmakers are targeting criminal enterprises behind some of the looting and smash-and-grab robberies of big box stores, auto dealers and other retailers.
This stolen merchandise is sometimes then sold via online marketplaces, with the proceeds used to fund other illegal activities such as gun and drug trafficking.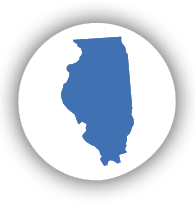 Under HB 1091, local prosecutors can fully pursue cases of organized retail theft when the crimes cross multiple jurisdictions. Additionally, the state attorney general's office can investigate and prosecute these cases through the convening of a statewide grand jury. Illinois' new law also requires online retailers to verify the identity of high-volume sellers, and establishes a state-level intelligence-gathering platform to improve communication among retailers and law enforcement.
HB 1091 was passed 96-5-2 in the House and 42-10 in the Senate; Gov. J.B. Pritzker signed the bill in May.
---
Indiana has new statutory language to prevent 'slumlord purchases'
Indiana has new statutory language to keep foreclosed homes and other properties out of the hands of unscrupulous, sometimes out-of-state investors. According to The Indianapolis Star, HB 1048 originally was introduced to allow local sheriffs to conduct online sales of foreclosed properties (in-person sales had been required).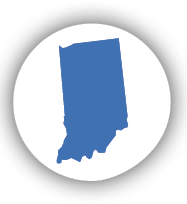 Such a move raised concerns among some lawmakers, though, who said it could worsen the problem of absent, faraway slumlords gobbling up properties in Indiana neighborhoods and taking advantage of lower-income households.
The bill was amended to prohibit certain individuals from acquiring foreclosed properties at sheriff's sales — those with housing-code violations against them or who are delinquent in paying taxes. In addition, any bidder on a foreclosed property must sign an affidavit affirming that he or she is not making the purchase on behalf of a prohibited buyer.
HB 1048 passed both legislative chambers by wide margins: 50-0 in the Senate and 86-3 in the House. Gov. Eric Holcomb signed the bill in March.
---
Kansas adopts new tax credits, loan guarantees to spur development of rural and affordable housing
Citing a continued lack of affordable housing as an impediment to economic growth, Kansas legislators have established a series of new tax credits and loan guarantees. HB 2237 focuses particularly on building up the housing stock in Kansas' rural areas. For developers who build in the state's smallest counties (fewer than 8,000 people), an income tax credit of $35,000 per new housing unit now is available. Smaller credits are in place for developers of housing in other small or midsized counties.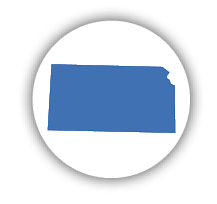 In addition, a total of $2 million in loan guarantees is going to projects that build new homes or rehabilitate existing ones in Kansas' smallest counties (fewer than 10,000 residents). The guarantee, capped at $100,000 per home, is an attempt to address the problem of construction costs sometimes coming in higher than a home's appraised value.
Separately, Kansas' budget (SB 267) directs additional dollars to a program that assists smaller communities looking to spur the construction of moderate-income, workforce housing. The new money, a total of $20 million, comes from American Rescue Plan Act funds. Legislators also are using $20 million in general-fund dollars to establish a Rural House Development Revolving Loan Program.
The Kansas House and Senate passed HB 2237 with final votes of 109-12 and 34-3, respectively. Kansas' final budget agreement also received widespread, bipartisan support. Kansas Gov. Laura Kelly signed the budget in April and HB 2237 in May.
---
South Dakota takes steps to become national leader in protecting agriculture sector from cyber attacks
South Dakota legislators took steps this year to position the state as a national leader in protecting its No. 1 industry, agriculture, from cyber-related attacks. Under HB 1092, $1.25 million is being allocated for two of the state's public universities to partner on new research,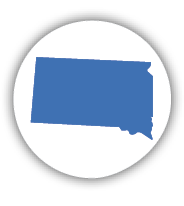 undergraduate and graduate curricula, and outreach to farmers and ranchers about cyber threats.
Among the goals of this new law: build a workforce pipeline in the state for the cybersecurity industry, a sector that South Dakota has targeted for new investments and economic growth.
Because of a legislative appropriation four years ago, South Dakota State University became the first school in the country to offer a bachelor's degree in precision agriculture. Its partner on this new CyberAg Partnership Initiative is Dakota State University, which has been designated as a "Center of Academic Excellence" by the federal government.
HB 1092 passed 53-15 in the South Dakota House and unanimously in the Senate; Gov. Kristi Noem signed the bill in March.
---